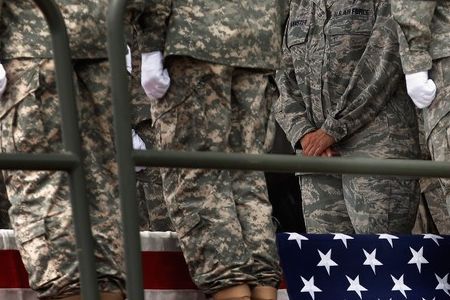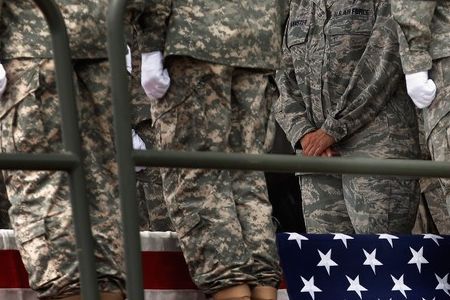 The US Army has announced in a statement that an American soldier was killed in southern Iraq while the last combat brigade left the country a few days earlier.
"A United States soldier was killed today in Basra province," the army said on Sunday.
The statement gave no further details, AFP reported.
The latest death brought the Americans killed in Iraq to 4,417 since the 2003 US-led invasion, according a tally based on the independent website www.icasualties.org.
There are currently 52,000 American soldiers in the war-torn country and the army is close to completing a major withdrawal of troops by the end of August.
The August pullout will take the number of US soldiers in Iraq down to 50,000.
According to a bilateral security agreement negotiated in 2008, all US troops are to leave the country by December 31, 2011.
In an interview with Press TV, US political analyst Jeffery Steinberg said, "Those 50,000 troops or some approximation of that are going to be there for a very long time."
"We have put a lot of money and are still continuing to pour money into building up a number of bases, at least one very large airbase, several bases in and around the immediate vicinity of Baghdad," he added.
Reports have suggested that the American service members, remaining beyond September 1, are supposed to lead a permanent mission. They are reportedly slated to serve on open-ended active duty at the Balad and al-Asad airbases, located North and West of Baghdad, the Victoria base near Baghdad International Airport, and the Nasiriyah base in the South of the country.