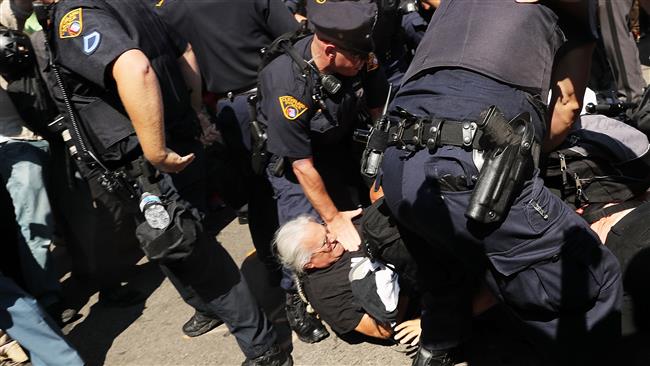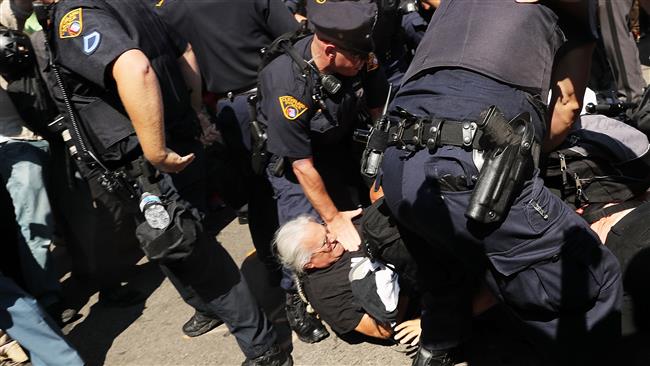 Americans' satisfaction with the state of affairs in the US fell 12 percent in the past month following the police killings of African American men and mass shootings of police, according to a new poll.
Currently, only 17 percent of people in the US are satisfied with the way things are going in their country, the Gallup survey released Thursday found.
Last month, 29 percent of Americans were satisfied with their country's condition, according to data from Gallup's latest monthly reading of Americans' satisfaction, taken July 13-17.
"Satisfaction is the lowest it has been nationwide since October 2013, when Republican members in Congress led a federal government shutdown," Gallup said. "This 12-point drop in one month is tied for the largest decrease in satisfaction since Gallup started asking satisfaction monthly in 2001."
The poll found that 18 percent of Americans believe racism is the most important problem facing the country, an increase of 13 points in the past month.
Since Gallup' previous poll taken in June, the US has been shaken by police killings of African American men by police in Louisiana and Minnesota, and the targeted killing of police at a protest in Dallas.
Dissatisfaction with government is at 16 percent, ranking second among the most important problems, followed by the "economy in general" at 12 percent and unemployment at 7 percent.
Dissatisfaction with crime/violence and ethics/moral decline was at 6 percent, ranking as the fifth most important problems facing the nation, while guns/gun control stood at 5 percent, most likely a reaction to the recent gun violence and mass shootings in the states of Minnesota, Texas, Louisiana and Florida.
On July 5, Alton Sterling was shot and killed after an altercation with Baton Rouge police officers. One day after Sterling's death, Philando Castile was fatally shot by police in his car in Falcon Heights, Minnesota.
Those police killings triggered two separate revenge attacks by two black military veterans against white officers.
On Sunday, Gavin Long fatally shot three police officers in Baton Rouge, Louisiana, less than two weeks after Micah Xavier Johnson gunned down five police officers in Dallas, Texas.