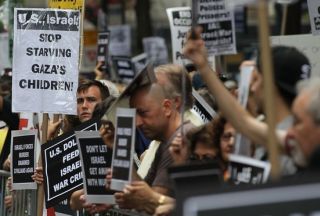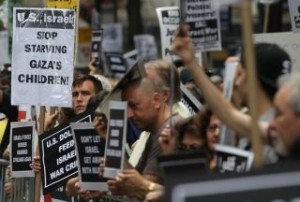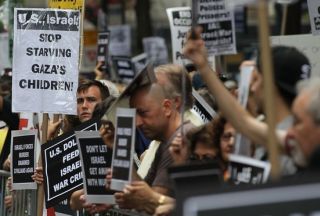 In reaction to Israel's deadly attack on a Gaza-bound humanitarian Flotilla, massive anti-Israeli protests have erupted across the United States.
In Washington, protesters drew together in front of the White House on Tuesday to express their outrage at the US government's unconditional support for Tel Aviv.
Amid shouts of "Free, Free Palestine", the demonstrators called for an end to the three-year-long Israeli blockade of the Gaza Strip.
Anti-Israeli demonstrations were also held in New York City on Tuesday afternoon, where hundreds of demonstrators waved Palestinian flags and chanted anti-Israeli slogans.
The protesters slammed the attack that left at least 20 international peace activists dead as "illegal and deplorable" and demanded justice for those responsible.
There have been similar protests in other parts of the United States, including Detroit and Philadelphia, where hundreds gathered to show their anger at the Israeli brutality.
"This is not a Muslim issue, it's not an Arab issue, it's a human rights issue," a 41-year-old demonstrator told The Detroit News.
The US is one of the few countries that has refused to condemn Israel's attack on the Gaza Freedom Flotilla. The convoy with hundreds of politicians, activists and journalists onboard was carrying thousands of tons of supplies to the impoverished coastal enclave.
Amid international outrage over the brutal assault, Tel Aviv has remained unabashed about its military action against the Flotilla, vowing to continue its naval blockade of Gaza as an 'act of self defense.'