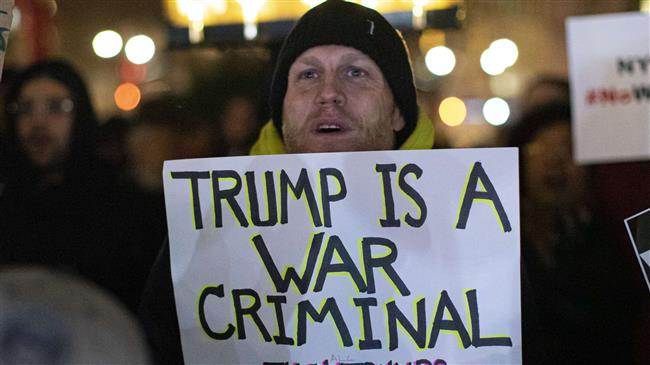 The vast majority of Americans say the US assassination of Iranian Lieutenant General Qassem Soleimani has made America less safe and shows that President Donald Trump's behavior with Iran is "reckless," according to a new poll.
The USA Today/Ipsos poll found that Americans, by 55%-24%, said they believe the killing has made the United States less safe, rejecting a fundamental argument the Trump administration has made.
The poll also found that a majority of those surveyed, by 52%-34%,  called Trump's behavior with Iran "reckless."
There was overwhelming agreement among those surveyed that Soleimani's killing made it more likely Iran would attack American interests in the Middle East (69%), that there would be attacks on US soil (63%), and that the United States and Iran would go to war (62%).
By 47%-39%, those surveyed said Trump ordered the killing of Soleimani in an attempt to divert the focus from his impeachment.