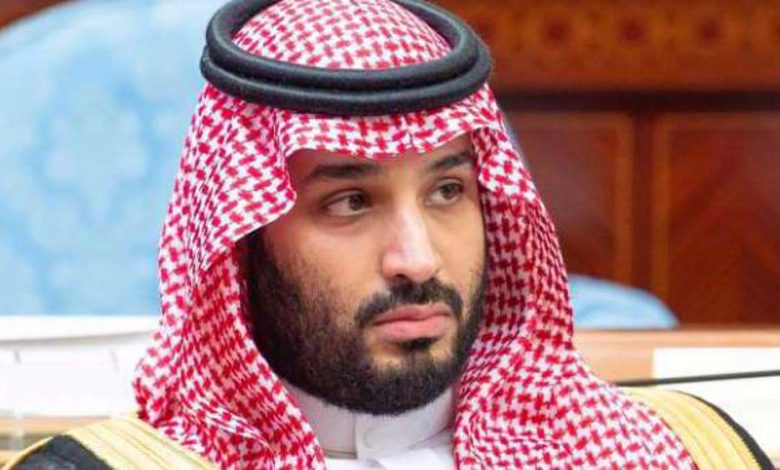 The United States has attempted to push back against criticism of inaction vis-à-vis Saudi Arabia in the case of the state-sponsored murder of Saudi dissident Jamal Khashoggi by saying it will be watching Riyadh's "future conduct."
"We are very focused on future conduct and that is part of why we have cast this not as a rupture, but as a recalibration" of US-Saudi relations, US State Department spokesman Ned Price told reporters on Monday, referring to the decision to declassify US intelligence confirming the role of Saudi Crown Prince Mohammed bin Salman in the murder of Khashoggi.
Price said Washington had urged Riyadh to disband the Rapid Intervention Force, which "exists to defend" Mohammed and "answers only to him," according to the declassified US intelligence. Seven out of the 15 members of the hit squad that killed Khashoggi hailed from that force.
The US spokesman added that Saudi Arabia had also been urged to adopt institutional, systemic reforms and controls to ensure that anti-dissident activities and operations "cease completely."
"We are urging Saudi Arabia to take additional steps — to lift travel bans on those released, to commute sentences and resolve cases such as those women's rights activists and others," he said.
The administration of US President Joe Biden declassified a report of the intelligence on Friday, assessing that "Saudi Arabia's Crown Prince Muhammad bin Salman approved an operation in Istanbul, Turkey to capture or kill Saudi journalist Jamal Khashoggi."
Khashoggi, a former advocate of the Saudi royal court who later became a critic, was killed and his body was dismembered by the hit squad inside the Saudi consulate in Istanbul on October 2, 2018. He had entered the premises to collect documents for his planned marriage with his Turkish fiancée, Hatice Cengiz.
The Washington Post, where Khashoggi was a columnist, had already reported in November that same year that the CIA had concluded Mohammed had personally ordered the murder.
The Biden administration imposed sanctions on several Saudi individuals involved in the murder but refused to punish the crown prince, who Washington itself said had ordered the murder.
That refusal has sparked wide criticism.
'Amoral murderer'
Biden's Democratic allies in Congress have called for tougher action, with Senator Ron Wyden — who led the push to declassify the report — calling the prince "an amoral murderer responsible for a heinous crime."
"There should be personal consequences for MBS — he should suffer sanctions, including financial, travel and legal — and the Saudi government should suffer grave consequences as long as he remains in the government," Wyden said, using Mohammed's initials to refer to him.
In a statement posted on her official Twitter account on Monday, Cengiz, Khashoggi's fiancée, also said the Saudi crown prince had lost legitimacy after the publication of the report, stressing that he "should be punished without delay."
Agnes Callamard, the United Nations (UN)'s special rapporteur on extrajudicial, summary and arbitrary executions, also decried the US inaction against MBS as "extremely worrisome."
Amid the outcry, White House spokeswoman Jen Psaki merely said on Monday that Washington reserved the right to impose sanctions on Mohammed.
Riyadh on Friday rejected the US report's findings, repeating a previous assertion that Khashoggi had been murdered by a "rogue" group.
On Monday, Saudi Arabia's UN ambassador Abdallah al-Mouallimi said the US intelligence report had presented no firm evidence.
"The report… is based on could've, should've and would've and does not rise to anywhere close to proving the accusation beyond reasonable doubt," al-Mouallimi said in a Twitter post.
"The Prince courageously accepted moral responsibility, presented the accused to the justice system, and pledged to reform the intelligence organizations. Case closed!" he claimed.
The Saudi crown prince has denied any involvement in Khashoggi's assassination, but has said he bears responsibility because it "happened under my watch."
Last September, a Saudi court issued jail sentences against eight people for the killing of Khashoggi, in a ruling denounced by a UN expert as "parody of justice."