Human Rights
Middle East
Yemen
Amid escalating conflict in southern Yemen, intl. humanitarian agencies stop work
A dozen international humanitarian organizations have stopped their activities in Yemen's southwestern province of Dhale after unknown individuals, armed with rocket-propelled grenades (RPGs), launched attacks against the premises of three aid agencies there.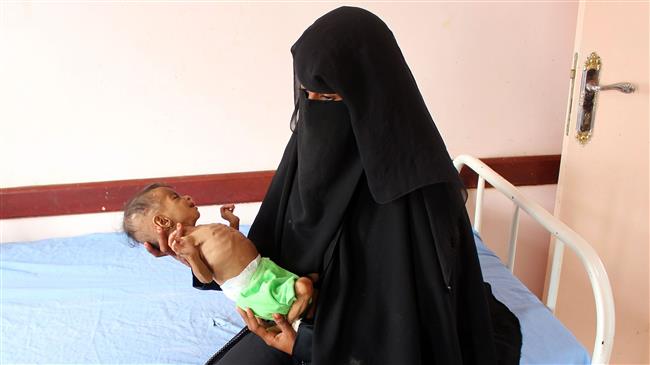 United Nations Undersecretary-General for Humanitarian Affairs Mark Lowcock condemned the attacks in a statement on Monday, and called for a thorough investigation into the assaults, which wounded one person.
Yemeni patients with chronic diseases appeal for helpMedical workers in Yemen are deeply concerned about the worsening humanitarian situation in the country.
"These events represent an alarming escalation in the risks faced by humanitarian workers in Yemen. Twelve organizations have now been forced to suspend aid programs in Dhale, which will affect 217,000 local residents. Several organizations are working with local staff to ensure the most essential activities can continue," he said.
Lowcock also expressed his continued grave concern over media campaigns in parts of Yemen that spread rumors and incitement against aid operations.
UN Aid Agencies warn of dire humanitarian crisis in YemenAs the Saudi war on Yemen rages on, the head of UN Humanitarian aid agencies briefed the United Nations Security Council on Monday over the issue.
"I condemn these attacks unreservedly. I urge a thorough investigation, and I express my appreciation to the government of Yemen for the work they have begun in this regard," the senior UN official pointed out.
Humanitarians reach more than 12 million people across the country each month, Lowcock said, adding that they rely on the authorities to ensure they can operate in safe conditions.
Aid agencies blame Saudi war, blockade for cholera outbreak in YemenInternational organizations, including the United Nations, say the Saudi-led military aggression and embargo are behind a cholera epidemic in Yemen.
Aid agencies said the majority of attacks against the offices of international humanitarian aid groups in Dhale city occurred overnight Saturday.
Among the agencies hit at the time by RPGs were Oxfam and the International Rescue Committee (IRC).
The IRC said its office and a women's center were hit by rocket-propelled grenades on Saturday, injuring one security guard.
"Aid workers are not a target. Those who will suffer the most are innocent Yemenis who benefit from IRC's … work," the New York-based humanitarian aid and relief organization said.
Aid agencies call for life-saving assistance to crisis-hit YemenInternational aid agencies have called for life-saving assistance to help millions of Yemeni civilians facing starvation and disease.
Unknown gunmen also attacked an unoccupied Oxfam office in Dhale on Tuesday morning.
Oxfam said their office was hit by two RPGs, but nobody was injured.
8 die from swine flu in Yemen's capital
Meanwhile, Yemeni public health authorities said in a statement that eight people had died in the capital Sana'a after a swine flu outbreak.
The statement noted that the suspected H1N1 flu cases have reached 1,600 in several northern provinces since November, attributing the rise in suspected cases to a sudden drop in temperatures.
80,000 Yemeni children suffer from persistent trauma, psychological disorders: MinistryThe Yemeni Ministry of Human Rights says 80,000 children are suffering from persistent trauma and psychological disorders a result of the continuous Saudi-led aggression.
Saudi Arabia and a number of its regional allies launched a devastating campaign against Yemen in March 2015, with the goal of bringing the government of former president Abd Rabbuh Mansur Hadi back to power and crushing the Houthi Ansarullah movement.
The US-based Armed Conflict Location and Event Data Project (ACLED), a nonprofit conflict-research organization, estimates that the war has claimed more than 100,000 lives over the past four and a half years.
The war has also taken a heavy toll on the country's infrastructure, destroying hospitals, schools, and factories. The UN says over 24 million Yemenis are in dire need of humanitarian aid, including 10 million suffering from extreme levels of hunger.