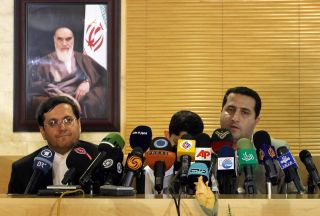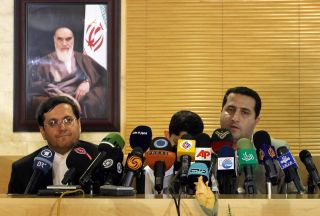 An Iranian Foreign Ministry official has dismissed reports that Iranian academic Shahram Amiri who was abducted by the US last year and was recently released is a nuclear scientist.
"Shahram Amiri is not a nuclear scientist and we reject it," Iranian Deputy Foreign Minister Hassan Qashqavi told reporters at Imam Khomeini Airport, adding that he is a researcher in one of the universities in Iran.
In collaboration with Saudi forces, US security forces kidnapped Amiri while he was on a pilgrimage in Saudi Arabia in June 2009. He was then taken to the United States.
The Iranian academic took refuge in Iran's interest section at the Pakistani embassy in Washington on Tuesday, demanding an "immediate return" to the country.
He left the United States for the Iranian capital, Tehran, on Wednesday and arrived home early Thursday.
Analysts maintain that US intelligence officials decided to free Amiri after they failed to advance their propaganda campaign against Iran's nuclear program through fabricating interviews with the Iranian national.
Qashqavi added that both Amiri and the Iranian government reserved the right to seek compensation through international channels.
Meanwhile, the Iranian deputy minister went on to reject reports that Amiri's release was linked to a possible swap deal for three US hikers who have been detained in Iran since 2009.
He said such speculations were not factual and called it a "scenario" created by foreign media.
Joshua Fattal, Shane Bauer and Sarah Shourd were arrested in the western Iranian city of Marivan for illegal entry into the country in July 2009.
Iran had earlier dismissed Amiri's swap with the three US detainees.
"The three US citizens had trespassed Iran's border illegally. It is not right to make discussions about a swap between Iranian scholar Shahram Amiri, who went missing last year while on a pilgrimage in Saudi Arabia, and the three US hikers," Iranian Foreign Ministry Spokesman Ramin Mehmanparast said on June 8.
The US nationals were later charged with espionage after Tehran Prosecutor General Abbas Jafari-Dolatabadi said "compelling evidence" was found that the three Americans had actually been cooperating with US intelligence services.