Iraq
Iran
Middle East
Ammar Al-Hakim Hopes for Resolution of Regional Problems during Rayeesi's Presidency
Head of the National Wisdom Movement of Iraq Ammar al-​Hakim congratulated Iran's new President Seyed Ebrahim Rayeesi on the start of his presidency, and expressed the hope that the regional and world problems would be settled during his tenure.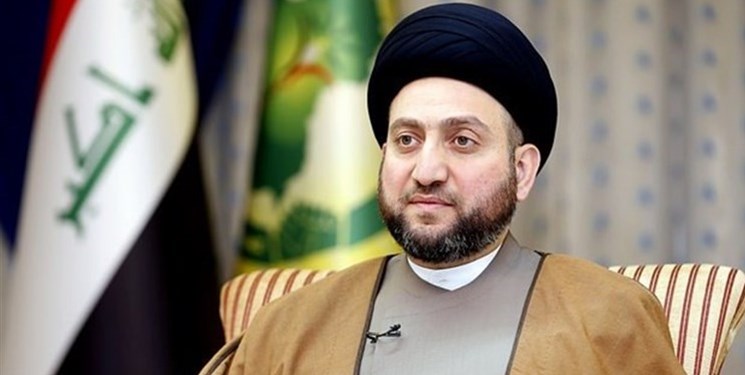 In a message on his telegram channel on Tuesday, Hakim voiced the hope that President Rayeesi's era would provide a new opportunity for the further strengthening of relations between Iran and Iraq in different areas.
He also wished for the resolution of regional and world problems during his presidency.
Supreme Leader of the Islamic Revolution Ayatollah Seyed Ali Khamenei officially endorsed Rayeesi as Iran's 8th president in a ceremony in Tehran on Tuesday.
"Today, our dear homeland is hungry for service and ready to take a leap forward in all areas, and needs a competent, jihadi, wise and courageous management that can mobilize the overt and hidden capabilities of the nation, specially the youth who are more powerful than problems, bring them to the scene of constructive efforts, remove barriers to production, pursue the policy of strengthening the national currency, and empower the middle and lower classes of society, who are tolerating the economic problems; a management that, with a wise cultural policy, can pave the way for the material and spiritual growth of the Iranian nation and accelerate the country's movement towards its worthy position," a part of Ayatollah Khamenei's decree said.
Iranian state and military officials attended the ceremony held weeks after the ex-Judiciary chief won the country's 13th presidential election.
Rayeesi, the eighth president of the Islamic Republic of Iran, won almost 62 percent of the votes in the June 18 presidential election and succeeded President Hassan Rouhani, who served two four-year terms in office.