Human Rights
Palestine
Amnesty hails ICC war crimes probe in Palestinian territories as 'momentous breakthrough'
Amnesty International has praised the International Criminal Court's (ICC) decision to open a war crimes investigation in the occupied Palestinian territories as a momentous breakthrough.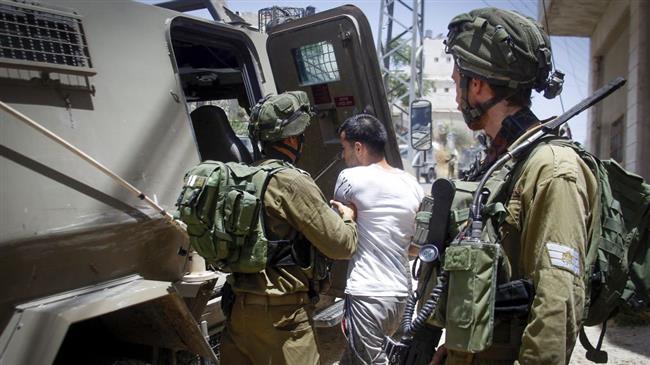 Head of Amnesty International's Center for International Justice, Matthew Cannock, said that Wednesday's announcement by ICC chief prosecutor Fatou Bensouda that she is opening a full war crimes probe "is a momentous breakthrough for justice after decades of non-accountability for war crimes and crimes against humanity."
He added, "The ICC investigation provides the first genuine prospect for thousands of victims of crimes under international law to gain long overdue access to justice, truth and reparations. It also offers a historic opportunity to finally put an end to the pervasive impunity that has driven serious violations in the Occupied Palestinian Territories (OPT) for more than half a century."
"The decision sends a clear message to all perpetrators of crimes under international law in the OPT – you shall not escape justice.
He called on governments worldwide to offer their "full political and practical support" to the ICC as it begins its investigation, and urged the ICC as well "to immediately commence outreach to affected communities in the OPT."
Bensouda said in a statement her inquiry will be conducted "independently, impartially and objectively, without fear or favor."
The Palestinian Authority (PA) welcomed the prosecutor's announcement.
It is "a long-awaited step that serves Palestine's tireless pursuit of justice and accountability, which are indispensable pillars of the peace the Palestinian people seek and deserve", the PA foreign ministry said in a statement.
Hamas resistance movement also praised the ICC's move.
"We welcome the ICC decision to investigate Israeli occupation war crimes against our people. It is a step forward on the path of achieving justice for the victims of our people," Hazem Qassem, a Hamas spokesman, told Reuters news agency.
"Our resistance is legitimate and it comes to defend our people. All international laws approve legitimate resistance," Qassem noted
Last month, the ICC confirmed that the territories occupied by Israel in the 1967 Arab–Israeli War were subject to its jurisdiction.
Israel occupied East Jerusalem al-Quds, the West Bank, and the Gaza Strip — territories the Palestinians want for their future state — during the six-day war in 1967. It later had to withdraw from Gaza.
Palestine was accepted as an ICC member in 2015, three years after signing the court's founding Rome Statute, based on its "observer state" status at the United Nations.
Both Israel and the United States have refused to sign up to the ICC, which was set up in 2002 to be the only global tribunal seeking to hold account those guilty of the world's worst crimes, war crimes and crimes against humanity.
Both have claimed they have credible legal systems that can properly