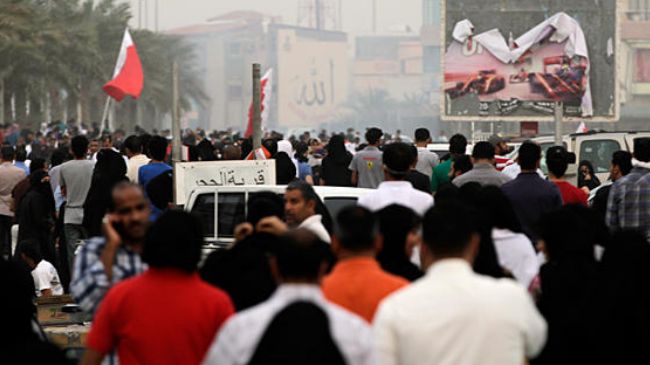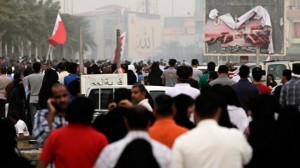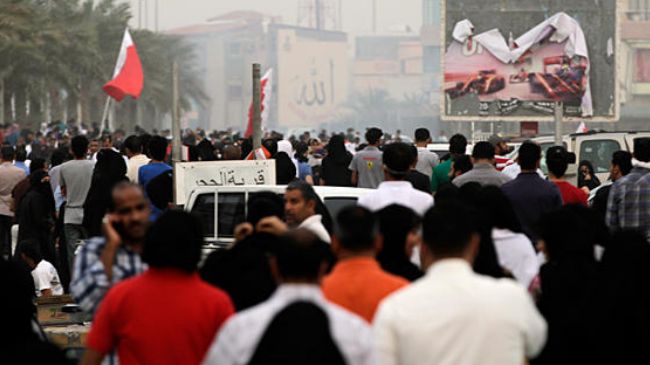 Amnesty International (AI) has condemned the Bahraini regime for revoking the citizenship of 31 political activists, saying the authorities are rendering some of its own citizens stateless.
The state-run Bahrain News Agency reported on Wednesday that the Persian Gulf Kingdom's government has stripped 31 men of their nationality for having "undermined state security."
The London-based human rights group called the decision "frightening and chilling," and urged Manama to repeal the ruling.
"The authorities have provided the vaguest of reasons for the deprivation of nationality, which appears to have been taken on the basis of the victims' political views," said Philip Luther, AI's Middle East and North Africa Director.
"Most worryingly, the authorities are making some in the group stateless. This, as well as any arbitrary deprivation of nationality, is prohibited under international law," he added.
"We urgently call on the Bahraini authorities to rescind this frightening and chilling decision," he noted.
Meanwhile, Iranian Foreign Ministry also criticized Manama's decision and its ongoing crackdown on political dissident.
Foreign Ministry Spokesman Ramin Mehmanparast said in Tehran that Bahrain needed to put an end to military tribunals and to initiate a dialogue with its own people.
Two brothers, Jawad and Jalal Fairuz, who are former members of parliament representing the opposition al-Wefaq party, are among the 31 individuals whose citizenships were revoked.
On October 30, Bahraini Interior Ministry said that it would ban all protests and gatherings, describing anti-regime demonstrations as "repeated abuse" of freedom of speech.
Since mid-February 2011, thousands of anti-government protesters have been staging regular demonstrations in the streets of Bahrain, calling for the Al Khalifa royal family to relinquish power.
On November 2, the Lebanese television Al-Manar reported that Morocco would send "security officials" to Bahrain "to work with special Bahraini security units to confront the challenges the country is facing, especially those related to confronting the Shia expansion."
In March 2011, troops from Saudi Arabia and the United Arab Emirates invaded the country to assist the Bahraini government in its crackdown on the peaceful protesters.
Dozens of people have been killed in the crackdown, and the security forces have arrested hundreds, including doctors and nurses accused of treating injured revolutionaries.
The protesters say they will continue holding anti-regime demonstrations until their demand for the establishment of a democratically elected government is met.