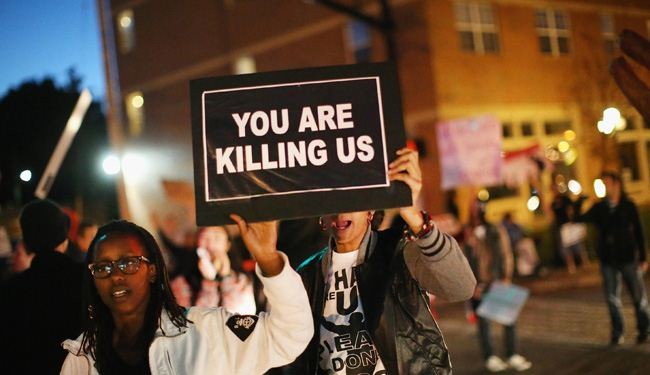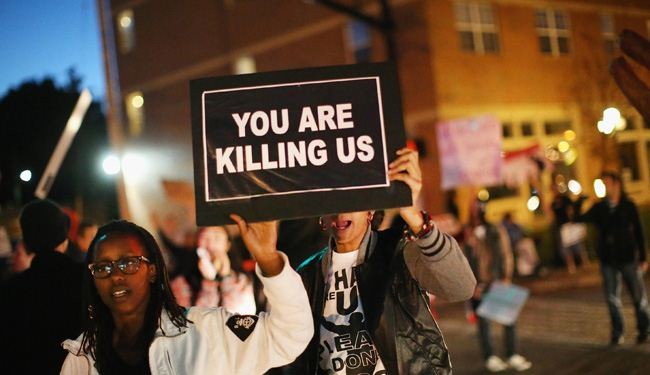 Amnesty International calls on U.S. officials to investigate human rights abuses by police forces that reacted to protests in Ferguson, Missouri following the killing of teenager Michael Brown.
Police trying to quell protests in Ferguson, Missouri that erupted after the police killing of an unarmed black teenager, should be investigated for human rights abuses, an international human rights organization said in a report released Friday (October 24).
The report, issued by Amnesty International, said that law enforcement officers committed abuses in many ways when addressing weeks of racially oriented protests that erupted after white Ferguson police officer Darren Wilson shot and killed 18-year-old Michael Brown on Aug. 9.
"These policing practices both with the use of force and policing of protests need to be reviewed. What you're seeing with the use of force is that not only does this individual instance because he was unarmed not meet international standards with regards to when lethal force is used – but then you look at the Missouri statute as well with regards to the use of force – and it's incredibly broad in the number of instances where law enforcement is allowed to use lethal force," said Justin Mazzola, a researcher at Amnesty International.
The report is also heavily critical of a Missouri law that the group said provides wide latitude for police to use deadly force against someone even if there is no imminent threat of harm to the police or anyone else.
The report calls on state lawmakers to bring their statutes into compliance with international standards. "It should just be narrowed to protect life. That is the only time when actual lethal force should be used when using a firearm."
The group called for a review of the tactics used by police, which they said violate international standards.
Wilson has not given a public account of the killing but has testified before a grand jury in St. Louis County, which is weighing whether or not Wilson should be charged in Brown's death.
The killing has triggered 10 weeks of sustained protests in and around Ferguson and has drawn global attention to race relations and police treatment of blacks in the United States.
Accounts of the shooting differ, but witnesses and law enforcement officials have said Brown and Wilson got into an altercation through the window of the officer's vehicle after Wilson told Brown and a friend to stop walking down the middle of a street.
Brown, who was shot six times, died about 30 feet from the patrol car and some witnesses have reported that he had his hands up or out in surrender when the last shots were fired. Police released surveillance tapes of a local robbery that they said Brown was the key suspect in.