Africa
Amnesty reports 'horrific atrocities' in South Sudan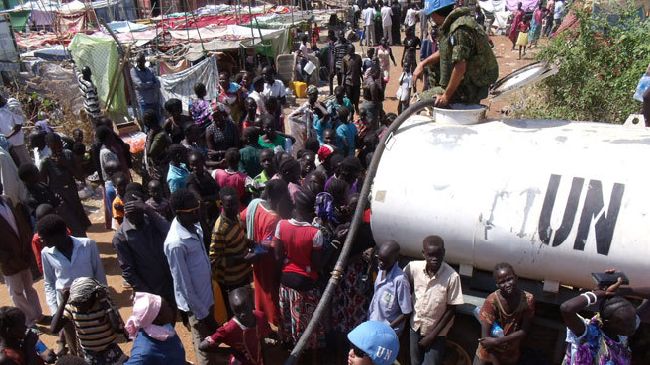 Government forces and rebels in South Sudan are committing "horrific atrocities" against humanity, London-based human rights group Amnesty International says.
In a report, released on Thursday, the rights group said forces loyal to President Salva Kiir and rebel leader Riek Machar have "systematically targeted" civilians in villages and towns, and even in UN compounds.
Amnesty said its researchers in a March visit discovered "dozens" of mass graves, including five in the southern-central town of Bor containing 530 bodies.
They also heard testimonies of rape and mass killings.
"Forces on both sides have shown total disregard for the most fundamental principles of international human rights and humanitarian law," Amnesty Deputy Director for Africa Michelle Kagari said in a statement.
Those "responsible for perpetrating, ordering or acquiescing to such grave abuses, some [of] which constitute war crimes and crimes against humanity, must be held accountable," she added.
South Sudanese Army Spokesperson Philip Aguer, however, said government forces have "strict orders and code of conduct," adding that they would arrest any perpetrators of abuse.
Violence erupted in South Sudan in December 2013, following fighting between troops loyal to President Kiir and defectors led by his sacked deputy, Machar, around Juba.
The conflict soon turned into an all-out war between the army and the defectors, with the violence taking on an ethnic dimension that pitted the president's Dinka tribe against Machar's Nuer ethnic group.
Thousands of people have so far been killed and more than one million displaced in the war.
Earlier this week, the UN warned that the continuing ethnic violence in the African country could spiral into genocide.