Palestine
Analyst: Doha Conference Gives Zionist regime Israel Chance to Judaize Holy Quds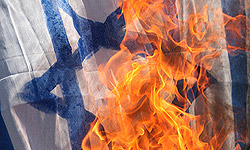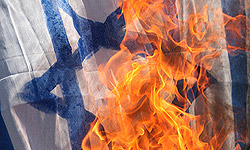 The Doha international conference on the Holy Quds will only provide Israel with an opportunity to buy time to stage its Judaization scenario in the holy city, a top Lebanese analyst said, stressing that resistance is the only way to confront the Zionist regime.
Speaking to FNA, Ibrahim Bayram said that Tel Aviv attaches no value to those conferences that are held under the name of defending the Islamic sanctities the same way it does not feel any respect for the Arab League.
"Israel only attaches importance to resistance and this is the only way which can stop Zionist plots for ending the issue of Palestine and Islamic sanctities," Bayram stated, adding that Israel was forced to leave Southern Lebanon and the Gaza Strip only due to the Lebanese and Palestinians' resistance.
He underscored that the Doha conference will yield no result, and criticized the Arab leaders for their ignorance of Israel's attacks on Islamic sanctities.
The Doha conference kicked off on Sunday, February 26, in the Qatari capital to highlight Israel's measures to Judaize the holy city and erase its Arab and Islamic identity.
Themed "International Conference for the Defense of Occupied Jerusalem", the conference brings together 350 representatives from 70 countries from around the globe.
On November 1, Israel's inner cabinet decided to speed up construction of homes for Jews in Arab East Quds (Jerusalem) and in other nearby settlements to punish the Palestinians for winning membership in the UN cultural agency, UNESCO.
Since then, Israel has issued announcements for 2,057 new homes in Arab East Quds and 1,241 in the West Bank, official figures show.
At least 200,000 Israelis live in a dozen settlement neighborhoods in East Quds (Jerusalem), which was captured by Israel in 1967 and annexed in a move never recognized internationally.
The Palestinians see the Holy Quds as the capital of their promised state and oppose any attempt to extend Israel's control over the part of the city that was captured in the 1967 Six Day War.