Iraq
Anbar Province: Iraqi Forces Win Back Key Region, Gas Station in Al-Khalediya Island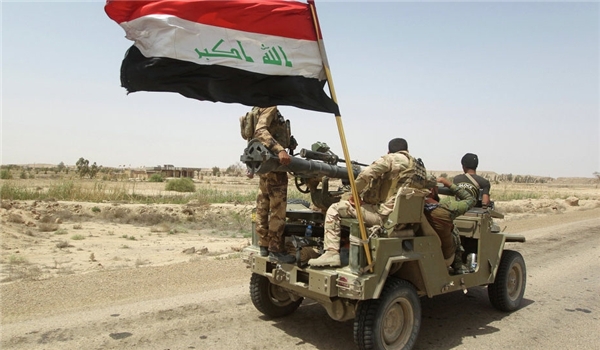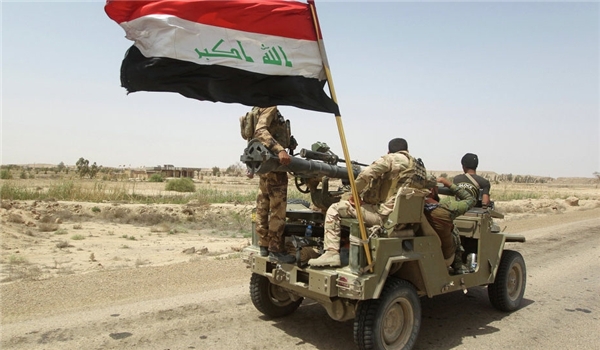 Iraq's joint military forces seized back a strategic region and gas station in al-Khalediya Island to the East of al-Ramadi, al-Anbar province, on Sunday.
The Iraqi army and popular forces are now in full control of Abu Obaid region and its nearby Kartan gas station.
Earlier on Sunday, battlefield sources disclosed that Iraq's joint military forces have seized back half of Al-Khalediya Island.
"The Iraqi forces are now in control of 50 percent of al-Khalediya Island by pushing back the terrorists 7 kilometers deep inside the island," an informed military source, speaking on condition of anonymity, told FNA.
The source said that the Iraqi forces are now close to the Euphrates River and are advancing in areas Southeast of the river.
Al-Khalediya Island is located 80 kilometers to the West of Baghdad.
On Saturday, the Iraqi popular forces, supported by the air force, could retake 3km of al-Khalediya Island (23km East of Ramadi) only hours after the start of operations to liberate the region.
The attacks to free al-Khalediya Island in al-Anbar province from the ISIL terrorists are being led by al-Jazira and Badiya operations command center.
An army officer said on Saturday that the Iraqi forces entered al-Khalediya Island from al-Zouya region.
Reports said earlier this week that commanders of the ISIL terrorist group have ordered their forces and family members to leave their last bases and strongholds in Western Iraq as Iraq's military forces are preparing to launch massive military operations in the region, local sources said Tuesday.
"The Iraqi military forces are preparing to capture the last ISIL strongholds in Western Iraq and the military equipment for these operations have been fully supplied and transferred, and we are waiting for the final order by the joint operations command center to attack al-Khalediya Island and Heet town in the Western parts of al-Anbar province," Head of the Security Committee of al-Anbar province's Council Rajeh al-Issawi said.
Also, a local source in Western Iraq said that the ISIL commanders and their families have fled the al-Baghdadi island in the Western parts of Heet, one of the most notorious ISIL bases.
The source added that ISIL commanders, fearing the Iraqi army and popular forces' rapid advance, have fled towards al-Qae'm town in Western al-Anbar.