North America
Human Rights
Anger grows as new video shows US police kneeled on Latino man for 5 minutes before he died
Protesters again took to streets in Elizabeth City, North Carolina on Monday to protest the police "execution" of 42-year old Black man Andrew Brown Jr.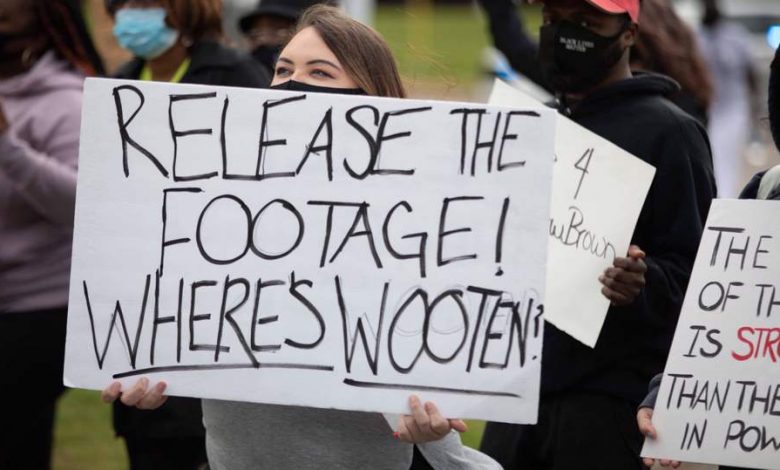 Demonstrations against the killing, which happened last week, have continued for the sixth day in southeastern region of the country, with protesters chanted slogans like: "Release the tape! The real tape!"
Monday's protest came hours after Brown's family said they were only allowed to see a small portion of the police body camera footage of the April 21 shooting.
Authorities have released few details of the shooting and video of the incident has not yet been made public.
Lawyers for the Brown family said on Tuesday that an independent autopsy showed the victim died from a 'kill shot' to his head as he tried to drive away.
Brown was struck with multiple bullets in the arm before the fatal shot to his head, lawyers for the family told a news conference held to release the findings of an independent autopsy.
"It was a kill shot to the back of the head," said Ben Crump, one of the attorneys.

The fatal shooting of Brown last Wednesday led to six straight nights of protests in Elizabeth City, a riverfront community near the Virginia border with population of about 9,000 African Americans.
The shooting took place a day after former Minneapolis police officer Derek Chauvin was convicted of murdering George Floyd, ending a highly-publicized trial that put a national spotlight on police violence against Black people in the US.
The incidents of violence targeted at people of color in the US have seen an alarming surge in recent years, which many blame on former US President Donald Trump's racist rhetoric.
The organised violence has not only continued under the new adminstration but has become worse, say observers.