Asia-Pacific
Imam Ali Khamenei
Iran
Middle East
North America
Pakistan
Angry Pakistani protesters vow to drive US forces from region
Thousands of Pakistanis protested in Islamabad against the US on Sunday. At the heart of their anger was the US assassination of top Iranian commander Lieutenant General Qasem Soleimani, the head of the IRGC Quds Force in Iraq early this month.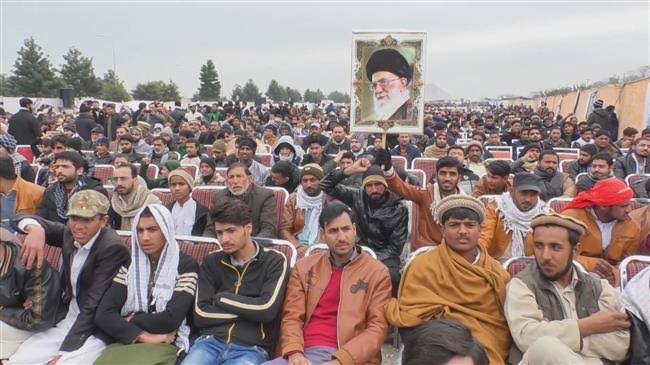 Protesters, coming from different parts of Pakistan, believe that the US military presence in West Asia has been a lingering source of destabilization in the entire region. Therefore, they vowed to struggle to end the US military presence across the region which they believe, has only helped promote extremism and terrorism.
There are nearly 66,000 American troops in West Asia. Their future now hangs in the balance after renewed anti-American sentiments in the region. The protesters also called on Pakistan not to cooperate with the Pentagon in the event of any possible military confrontation in the region.
Analysts say that Pakistan has learnt a bitter lesson about supporting the so-called US war on terror in Afghanistan, the spillover effects of which have caused massive human and economic losses. And therefore, now Islamabad has vowed not to let Americans use its soil against its neighbors.
Pakistan's Foreign Minister Shah Mehmood Qureshi is paying a state visit to Iran and Saudi Arabia. His visit is aimed at encouraging dialogue between the two countries given the tense situation in the region.