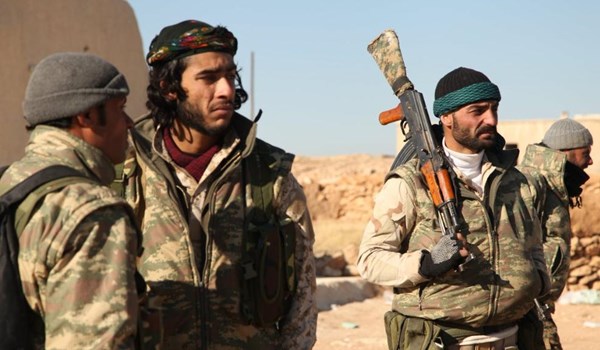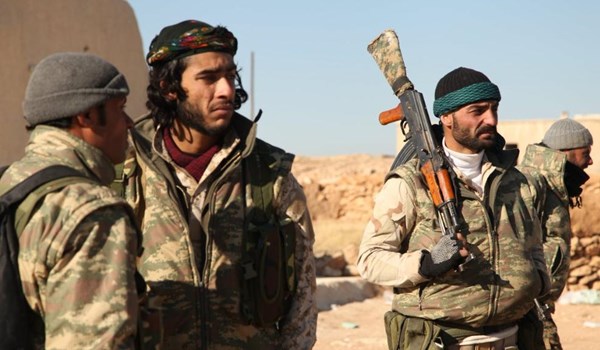 Tens of Turkey-backed militia were killed and wounded in the Kurdish forces' repeated operations in Afrin region in the past few days, media reports said on Thursday.
The Kurdish-language Hawar news reported that the Kurdish forces attacked one of the strongholds of Firqat al-Hamzeh terrorist group in the village of Kimara in Shirawa region, killing 4 of the militants and wounding 3 others after severe clashes.
Based on the report, the Kurdish forces also targeted a military vehicle of Fayalq al-Sham terrorist group in the village of Kafr Nabu in Shirawa, smashing the car and killing and wounding 5 Turkey-backed militants.
Also, during the Kurds' operations against a military vehicle of Ahrar al-Sharqiyeh on the road linking to the village of Qazawiyeh in Shirawa, the vehicle was fully destroyed, 4 terrorists were killed and 2 others were wounded.
In a similar incident last Thursday, several Turkey-backed militia men were killed during the Kurdish forces' military operations in Afrin in Northern Syria in the past few days.
Hawar news reported on Thursday that the Kurds had detonated two bombs in the vehicles carrying the Ankara-backed militants in Shieh and Rajou regions of Afrin, killing 3 of them.
Also, the Kurdish snipers killed one of the militants of Sultan Murad terrorist group in the village of Deir Baltou in Jandaris region, the report added.
Meantime, the Kurdish forces could infiltrate into one of the military points of Jabhat al-Shamiyeh in the village of Mariman in Shara region, killing 4 Ankara-backed militia men, it concluded.