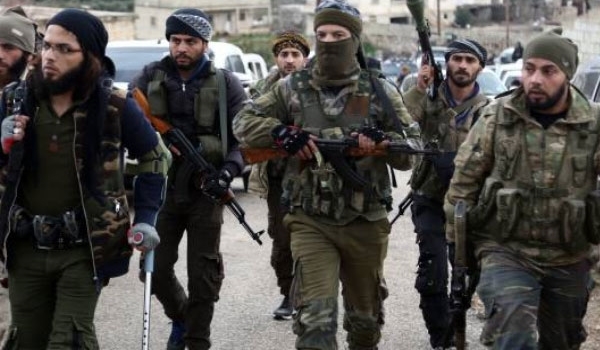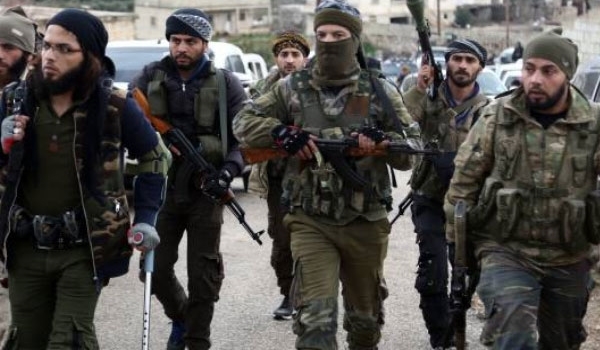 Turkey-backed militants reportedly withdrew from the surrounding areas of the town of Manbij in Northeastern Aleppo as about 400 Kurdish forces left the region in accordance with an agreement they had reached with the Syrian Army.
The Syrian Defense Ministry in a statement on Wednesday announced that a convoy of Kurdish troops comprising over 30 vehicles retreated from Manbij in line with an agreement on restoring security to the Northern parts of Syria since the beginning of 2019.
A total of 400 Kurdish troops moved from Manbij towards Eastern Banks of the Euphrates via the village of Qara Qouzaq located 25 kilometers to the Northeast of Manbij.
The London-based Syrian Observatory for Human Rights (SOHR) announced that the Turkish army is no longer in a state of alert in the surrounding areas of Manbij town in Northeastern Aleppo as it does not intend to conduct fresh military operation in the area.
The SOHR reiterated that the Ankara-backed militants have retreated from the regions known as Euphrates Shield operation zones in Northern and Northeastern Aleppo to their military garrisons and positions in the outskirts of Manbij town.
The Arabic-language daily Al-Watan quoted opposition sources as saying that all Ankara-backed militants who were stationed in the surrounding areas of Manbij have retreated to Lawa Esknadaroun al-Salib.
In a relevant development on Saturday, field sources reported that the Syrian Army kept forces on high alert to respond to any possible military assault by the Turkish troops and allied militants on the town of Manbij in Northeastern Aleppo.
The sources said that the Damascus forces, deployed in Manbji, were on alert to counter any attack by the Turkish soldiers and Ankara-backed militants.
The sources went on to say that the Army Command ordered Presidential Guard Forces and other Damascus soldiers to give a crushing response to any military operation by the Ankara forces in Manbij region.
They further said that the Ankara forces started preparing for a military operation in Manbij after the Syrian Army's arrival in the region.
The sources quoted Ziad Hajji Obeid, Commander of the militants of Turkey-backed National Army, as saying that a sum of 15,000 militants from his group prepared to enter Manbij, adding that almost 25,000 gunmen of the Ankara-backed Free Army were preparing to enter the towns of Tal Abyadh and Ra'as al-Ein.