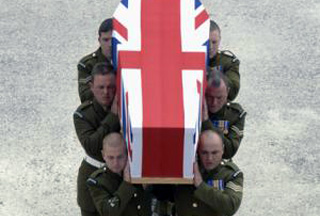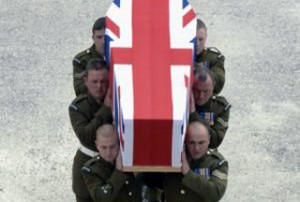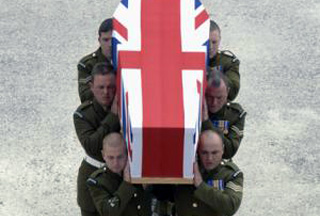 Another British soldier dies in powerful roadside blast in southern Afghanistan, amid rising casualty count among the foreign forces occupying the country.
The British Ministry of Defense said the soldier was killed on Thursday in an explosion while on a foot patrol near Gereshk.
A spokesman for the British Forces in Helmand province also confirmed that the death was caused by a homemade roadside bomb planted by suspected Taliban insurgents.
"It is my sad duty to confirm the death of a soldier, a Royal Military Policeman, in an explosion earlier today in Helmand Province. He died doing his duty and we will remember him."
The latest fatality has taken the British death toll in Afghanistan to 222 since the 2001 invasion of the troubled country.
Britain has the second largest force contingent in Afghanistan, after the United States.
The British government is sending an additional 500 troops to the war-ravaged country, boosting its presence to 9,500.
The mounting NATO death toll has slashed public support for the Afghan war in Europe and the US.