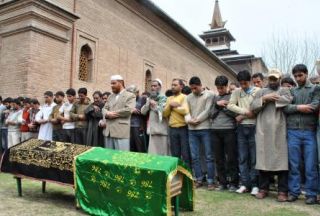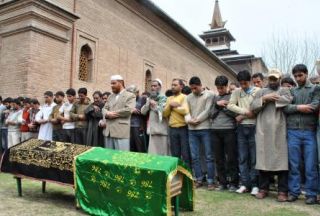 Paramilitary forces in Indian Kashmir have killed a young man, the third in two days, defying a strict curfew imposed in the town of Sapore.
Since Friday, Sapore town, 50 kilometers north of Kashmir's summer capital Srinagar, has been under strict curfew after two young men were killed by police fire.
The man, in his early twenties, was killed on the spot, with a bullet in the neck, when paramilitary forces opened fire using rubber and metallic bullets to disperse the protesters shouting slogans on Sunday.
Police imposed the curfew on the town after thousands of people poured into the streets, torched a security vehicle and attacked a police station to protest against the killing of the two men on Friday.
The Sunday's death is the third in two days and the sixth in 17 days in the Valley.
Residents defied the curfew and chanted slogans against security forces. "We want to take this fact to the international community that Kashmir is facing the worst kind of state terrorism," said moderate Hurriyat leader Mirwaiz Umar Farooq.