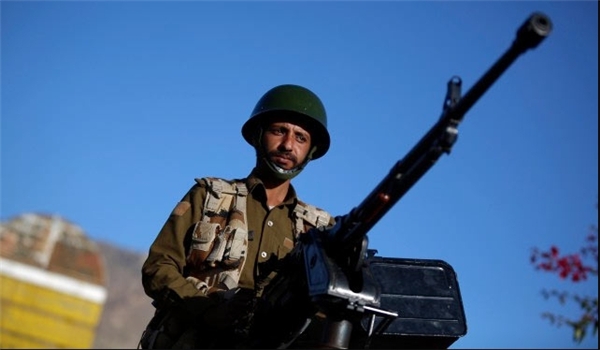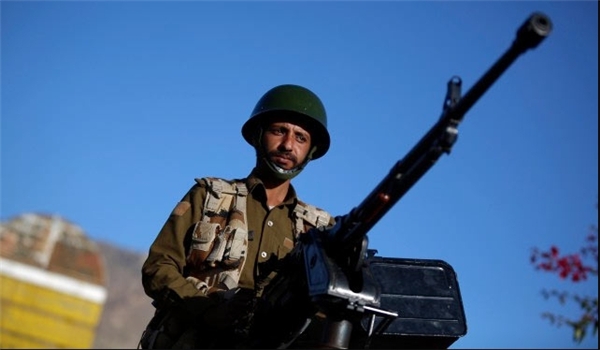 The resistance movement of Anrasullah in Yemen in a statement on Wednesday voiced its support for the Lebanese Hezbollah in facing the latest US-Israeli-Saudi smear campaign.
According to FNA, Ansarullah said the people of Yemen will never forget the support and the anti-Saudi statements made by Hezbollah Secretary General Seyed Hassan Nasrullah, adding that Ansarullah will always stand by Hezbollah in facing the American-Israeli-Saudi attacks.
Earlier this week, Nasrallah denounced the Arab world's silence in the face of deadly Saudi aggression against Yemen. Nasrallah also accused Saudi Arabia of seeking to foment sectarian strife in the Middle East.
Immediately after the statement, the Persian Gulf Cooperation Council declared Hezbollah a "terrorist group" which was condemned by Iran.
Also the Syrian government said the move by the Persian Gulf Cooperation Council (PGCC) in declaring the Hezbollah resistance movement a "terrorist group" is in line with the Israeli regime's agenda.
"In a step that is in line with Israeli policy, the PGCC issued a decision classifying Hezbollah a terrorist organization because it is confronting the Zionist project in the region and the Israeli enemy through its great sacrifices which have resonated across the Arab and Muslim nations," a Syrian Foreign Ministry official was quoted as saying on Wednesday by SANA agency.
The official added that the decision reflected the Saudi Arabia's confusion and was an attempt to hijack the will of people in the Persian Gulf states, who are against normalization of relations with Israel and establishing mutual ties with the occupying regime.
"The resistance group, which is fighting against Israeli occupation of Palestine and Takfiri terrorist groups, including ISIL and the Nusra Front, in Syria, has angered some countries in the Persian Gulf, mainly Saudi Arabia," the official went on to say.
The official also affirmed that Syria will always consider Hezbollah as a resistance movement against the Israeli regime and terrorism, and that PGCC's decision further unmasked the scope of conspiracy against Palestine, Syria, and the resistance.