Iran
Middle East
Yemen
Ansarullah Denounces 'Coward' Attack on Iran's Natanz Nuclear Facility
Ansarullah politburo firmly denounced attack on Iran's Natanz nuclear facility, stressing the Islamic Republic's right to retaliate.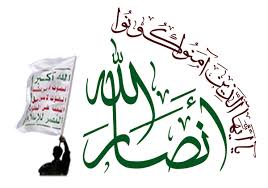 In a statement released on Wednesday, the Yemeni revolutionary movement described the sabotage act against Natanz as 'coward'.
"Iran has full right to retaliate properly for the attack," the Ansarullah politburo said, stressing Tehran right to develop its nuclear program.
"The US and Israel, which processes large nuclear arsenal for military purposes and have a full record of crimes, have no right to voice concerns over Iran's peaceful nuclear program."
The statement also praised Iran's nuclear program as a "good example of the will of free people who reject foreign guardianship."
The Yemeni group, meanwhile, called on region's people to unite in a bid to confront tyranny and colonialism.