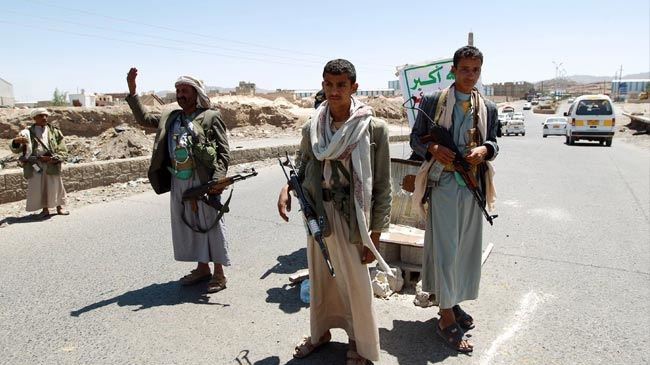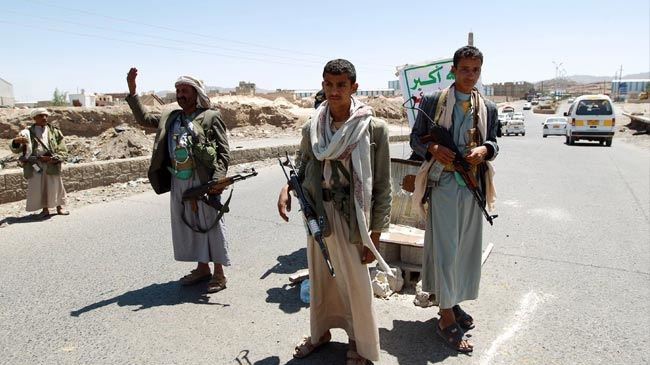 Fighters from the Revolutionary Houthi Ansarullah movement in Yemen have flushed out al-Qaeda-linked militants from a town in the Arab country's strategic western province of al-Hudaydah.
On Thursday, the Houthi fighters established control and security over the entire al-Khokha, a strategic town because of its direct access to the Red Sea and proximity to Bab-el-Mandeb Strait, while the Yemeni government troops surrendered some military bases to the Ansarullah forces.
The development came a day after Ansarullah fighters swept the town of Adeen, situated about 200 kilometers (125 miles) south of the capital, Sana'a, in their battle against al-Qaeda-affiliated terrorists.
Ansarullah fighters have already flushed al-Qaeda-linked militants out of Rada' and Sa'ada, two key towns in central and northern Yemen.
On October 29, Ansarullah members took control of the strategic town of Radmaa in Yemen's central province of Ibb following clashes with al-Qaeda-linked militants.
The leader of Yemen's Shia Ansarullah movement has recently accused the Yemeni government of failing to meet its responsibilities to provide security as threats from Takfiri terrorists grow. Abdul-Malik al-Houthi said on November 4 that the militants are spreading across the country while the security apparatus and the government fail to confront them.
Al-Qaeda militants frequently carry out attacks on Yemen's security forces and have been locked in deadly battles with Shia Ansarullah fighters.
Al-Qaeda-linked violence against Yemeni security forces has grown since February 2012, when President Abd Rabbuh Mansur Hadi came to power in a one-man election backed by Saudi Arabia and the United States.
Hadi replaced long-time dictator, Ali Abdullah Saleh, who was ousted after a year of mass protests across the country. Ansarullah revolutionary fighters played an instrumental role in the overthrow of Saleh.