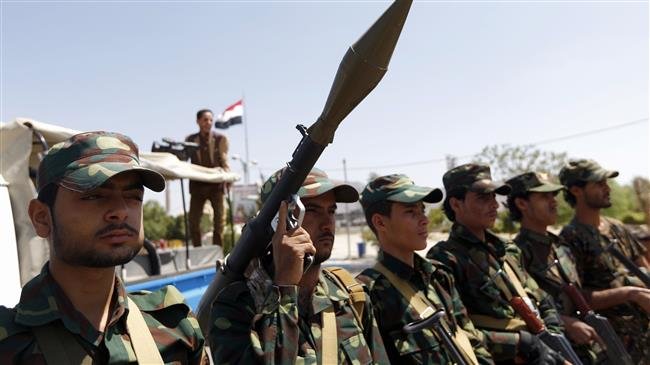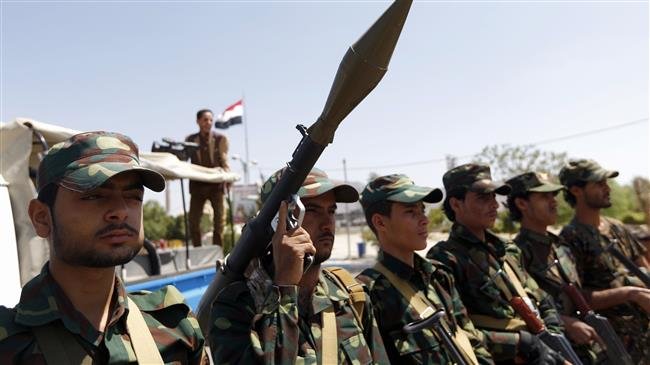 Fighters from the Houthi Ansarullah movement have reportedly ambushed and killed a Saudi-backed field commander loyal to Yemen's former president Abd Rabbuh Mansur in the country's central province of Ma'rib.
A military source, speaking on condition of anonymity, told the Arabic service of Russia's Sputnik news agency that Ansarullah fighters mounted a surprise attack in an area of the Sirwah district on Tuesday, killing Ali Ameesan al-Ajdaei along with five of his aides in the process.
Yemeni forces foil Saudi-led push to seize Jabal al-Nar in Jizan
Meanwhile, Yemeni army troopers and allied fighters from Popular Committees have thwarted an attempt by dozens of Saudi mercenaries to take control of Jabal al-Nar mountainous area in the kingdom's southwestern border region of Jizan.
A Yemeni military official, requesting not to be named, said scores of Yemeni militiamen were killed and injured in the failed push. A number of military vehicles belonging to the Saudi-sponsored forces were destroyed as well.
Separately, three civilians lost their lives when Saudi fighter jets bombarded their home south of Kilo 16 district in the western Yemeni province of Hudaydah.
Saudi Arabia and a number of its regional allies launched a devastating military campaign against Yemen in March 2015, with the aim of bringing the government of Hadi back to power and crushing the country's Houthi Ansarullah movement.
According to a new report by the Armed Conflict Location and Event Data Project (ACLED), a nonprofit conflict-research organization, the Saudi-led war has so far claimed the lives of around 56,000 Yemenis.
The Saudi-led war has also taken a heavy toll on the country's infrastructure, destroying hospitals, schools, and factories. The UN has already said that a record 22.2 million Yemenis are in dire need of food, including 8.4 million threatened by severe hunger. According to the world body, Yemen is suffering from the most severe famine in more than 100 years.
A number of Western countries, the US and Britain in particular, are also accused of being complicit in the ongoing aggression as they supply the Riyadh regime with advanced weapons and military equipment as well as logistical and intelligence assistance.