Saudi Arabia
Yemen
Ansarullah: Riyadh Trying to Replace Puppet President with Pro-Saudi PM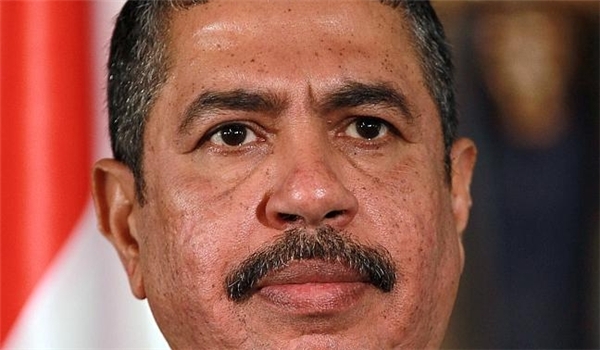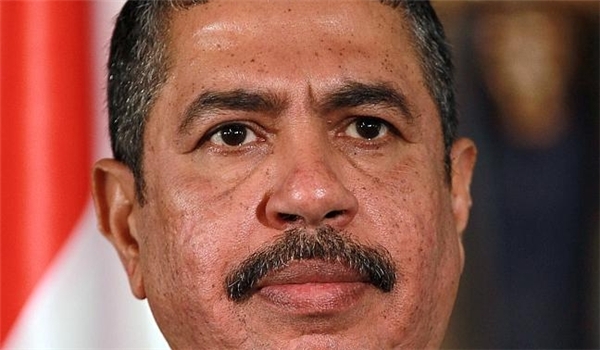 A senior member of Ansarullah movement disclosed that the Al Saud has a plot to replace the fugitive, pro-Saudi President Mansour Hadi with his prime minister Khaled Bahah in a bid to keep its influence over Yemen and get out of the present military quagmire it has stuck in.
"Riyadh officials are trying to pave the way for the presidency of Bahah; even an assassination attempt on Hadi's life is possible," Hassan Sharafeddin al-Morteza told FNA on Wednesday.
He noted that the Saudi regime is trying to prepare the grounds to get out of the quagmire in Yemen.
Bahah, who was Yemen's prime minister under Hadi, followed his suit and fled to Saudi Arabia on April 4.
Saudi Arabia started its unauthorized aerial bombardments on Yemen on March 26. The Saudi-led attacks have drawn international criticism after claiming the lives of at least 2515 people, mostly women and children, and razing thousands of housing units to the ground.
Also, thousands of people have been injured during the attacks as the Saudi offensive enters its 21st consecutive day.
Some western countries, including the US, have backed the Saudi aggression despite international calls for a swift halt to the attacks.