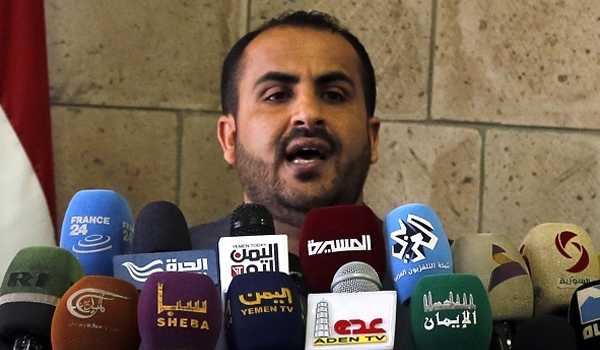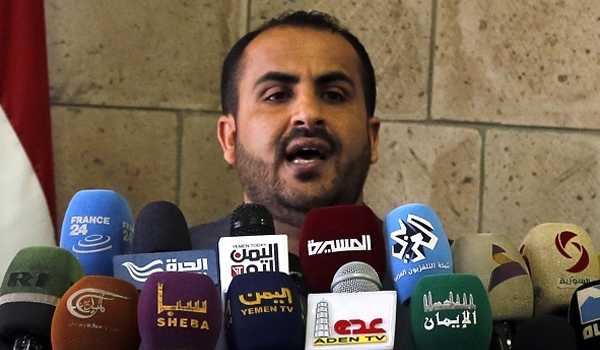 Spokesman of Ansarullah movement Mohammed Abdolsalam said Riyadh does not care about its military men captured by the Yemeni forces, one day after footage of the Saudi captives in Jizan province were displayed.
"The Yemen war is not a picnic as the Saudi-US coalition thinks," Abdolsalam wrote in his twitter page on Sunday.
He added that the Saudi army men who are held captive in Jizan will remain in the hands of the Yemeni army and popular committees until they will join their comrades because the Saudi regime does not care and does not attach any importance to them.
"The Yemeni nation has proved that its resolve cannot be broken with God's help," Abdolsalam said.
The Yemeni media had on Saturday released footages of two Saudi captives in Jizan who were in good health conditions and lauded the Yemenis for good behavior.
Meantime, shocking video footage surfaced in the media earlier this week showing the UAE mercenaries executing a wounded Yemeni detainee in a barbaric way.
The footages, which has recently been circulated widely on social media, shows the UAE-affiliated militants carrying out extrajudicial killings of a captured Yemeni force by shooting at him and throwing him down a mountain.
Execution of the captive who was a resident of Abyan province has created wrath among the Yemeni people who have compared the crime with those of the ISIL terrorist group.
Earlier reports had also quoted local sources in the town of al-Salou in Ta'iz province as saying that the mercenaries threw three Yemeni captives down Qale al-Dalmout mountain after torturing them three months ago.
Also, militants affiliated to the Saudi-UAE coalition had earlier buried alive a Yemeni captive named Abdolqawi al-Jabri.
Saudi Arabia has been striking Yemen since March 2015 to restore power to fugitive president Mansour Hadi, a close ally of Riyadh. The Saudi-led aggression has so far killed at least 17,000 Yemenis, including hundreds of women and children.
Despite Riyadh's claims that it is bombing the positions of the Ansarullah fighters, Saudi bombers are flattening residential areas and civilian infrastructures.
According to several reports, the Saudi-led air campaign against Yemen has driven the impoverished country towards humanitarian disaster, as Saudi Arabia's deadly campaign prevented the patients from travelling abroad for treatment and blocked the entry of medicine into the war-torn country.
Yemen is the world's largest humanitarian crisis with more than 22 million people in need and is seeing a spike in needs, fueled by ongoing conflict, a collapsing economy and diminished social services and livelihoods.
A UN panel has compiled a detailed report of civilian casualties caused by the Saudi military and its allies during their war against Yemen, saying the Riyadh-led coalition has used precision-guided munitions in its raids on civilian targets.