Yemen
Ansarullah urges fighting corruption in Yemen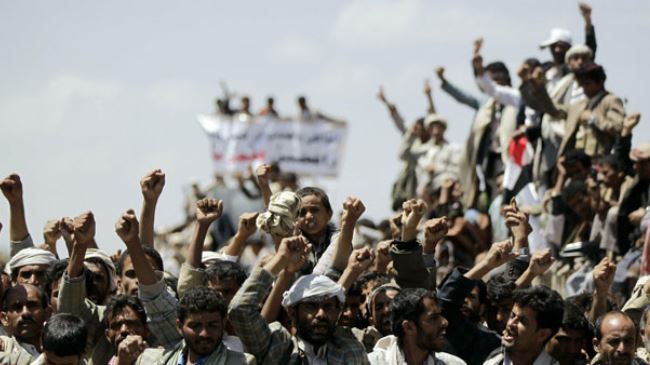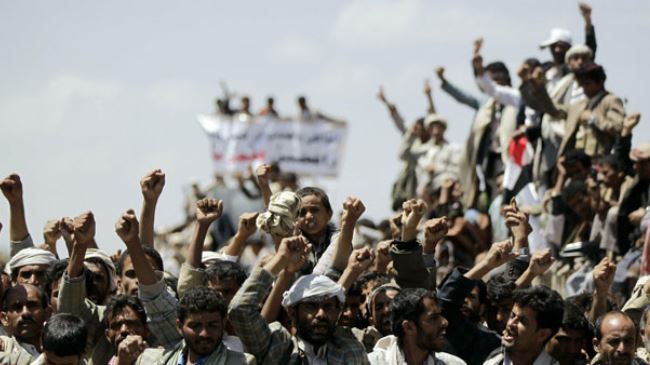 The Ansarullah movement congratulates Yemeni people on their recent victory in the country, calling for the continuation of fight against corruption ingrained in different sections of the Yemeni government.
"The Yemeni nation gained a huge and strategic success and fight for stamping out the corruption rooted in different parts of [Yemen's] governmental organs will continue," the Ansarullah spokesman, Mohammed Abdulsalam, said in a statement which was issued on Monday.
Ansarullah congratulates the Yemeni people on their "great achievement and strategic victory," the spokesman said, adding what has happened in the country is only "one phase of the fight" which will continue.
"Today is the beginning of an age different from the past as the voice of the nation is heard," he further said.
On Sunday, a delegation from the Ansarullah movement and government representatives signed a deal in the presence of Jamal Benomar, a UN envoy in Yemen, and Yemeni President Abd Rabbuh Mansur Hadi at the presidential palace in the capital, Sana'a.
Benomar said the deal calls for the establishment of a government of technocrats within a month.
Ansarullah activists, also known as Houthis, have been staging demonstrations in the capital for more than a month, demanding the formation of a new government.
Yemen's Shia Houthi movement draws its name from the tribe of its founding leader Hussein Badreddin al-Houthi.
The Houthi movement played a key role in the popular revolution that forced the former dictator Ali Abdullah Saleh to step down.
Saleh, who ruled Yemen for 33 years, stepped down in February 2012 under a US-backed power transfer deal in return for immunity, after a year of mass street demonstrations demanding his ouster.