Palestine
Anthropologists join boycott of Zionist regime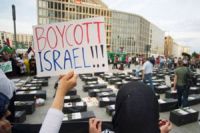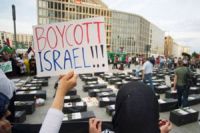 Hundreds of anthropologists, some of them from top American universities, have called for an academic boycott of Israel to condemn the regime's crimes against Palestinians.
According to Press TV, over 500 anthropologists signed a petition to publicly join the boycott, while another 77 enrolled anonymously.
The campaign was announced by the American Studies Association in February.
The signatories are boycotting Zionist regime's academic institutions that, as they say, are complicit in the violation of the rights of Palestinian people, adding they would not collaborate on projects and events involving Israeli academic institutions.
The signatories oppose "the ongoing Israeli violations of Palestinian rights, including the Zionist military occupation of the Gaza Strip, West Bank, and East al-Quds."
They said that the recent Zionist regime's 50-day war on the besieged Gaza Strip is "only the latest reminder that the world's governments and mainstream media do not hold Tel Aviv regime accountable for its violations of international law."