Europe
Anti-auterity protesters occupy Greek Finance Ministry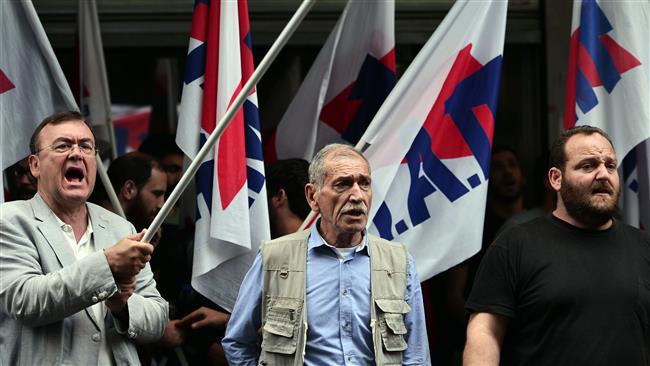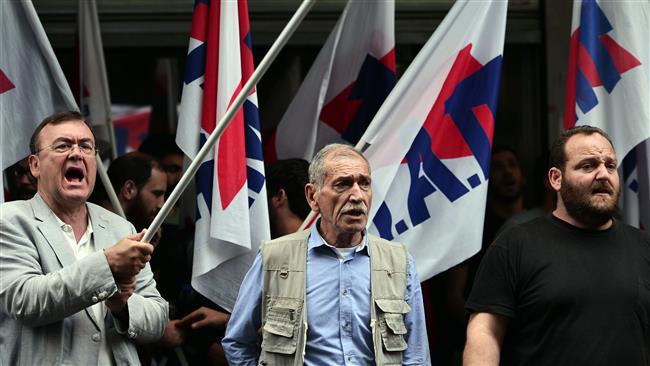 Greek anti-austerity activists have occupied the Finance Ministry building in the capital, Athens, in protest of new austerity measures dictated by international creditors.
The protesters took down the European Union (EU) flag waving over the building and put up a banner with portrays of Prime Minister Alexis Tsipras alongside his predecessors, George Papandreou and Antonis Samaras, reading "We have bled enough, we have paid enough."
The banner set up by the pro-Communist Pame trade union not only suggests that Greece has already done enough to meet the international creditors' demands, but also implies that the new leftist government and the former socialist and reformist governments of the predecessors are all headed in the same direction.
Meanwhile, more protest rallies have been planned by organizers in Athens and other cities for Thursday.
Also on Thursday, Prime Minister Tsipras is meeting with European Commission chief Jean-Claude Juncker in Brussels to hammer out a bailout deal aimed at preventing Athens from going bankrupt.