Iran
Middle East
North America
Saudi Arabia
Anti-Iran coalition doomed to failure: Foreign Ministry
Iran has dismissed attempts by the United States to form a coalition against the Islamic Republic, saying such measures are destined to fail.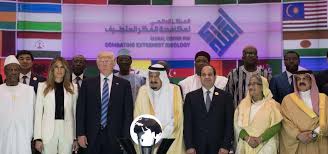 "The push to form a coalition against Iran is nothing new; these coalitions have failed so far" Iranian Foreign Ministry Spokesman Seyyed Abbas Mousavi said on Monday.
US Secretary of State Mike Pompeo said ahead of Middle East trip on Sunday that he sought to build a "global coalition" against Iran and planned to discuss the available options with his counterparts in Saudi Arabia and the United Arab Emirates.
Pompeo also said that the US was ready for negotiations with Iran "with no preconditions"
"Iran is a powerful country neighboring 15 other nations; therefore, forming a coalition against Iran is difficult and they will fail even if they travel to the region everyday," said Mousavi.
The Iranian spokesman further criticized US officials for making contradictory remarks regarding talks with Tehran, saying such statements are indicative of a divide among the US government officials.
"Sometimes they list conditions and sometimes they remove conditions. That is why we do not bother with rhetoric, nor do we count on it. Practical action is what matters to us."
US approaches Saudi, UAE for a 'global coalition'US Secretary of State Mike Pompeo says he is seeking a "global coalition" by visiting Saudi and UAE after Iran shot down a US drone violating its airspace.
Pompeo, who arrived in Saudi Arabia on Monday, is expected to meet in the Red Sea city of Jeddah with King Salman and the crown prince, Mohammed bin Salman, before leaving for talks in the UAE.
Iranian officials have made it clear that the country will not hold negotiations with the US unless it changes course.
"On the one hand, they speak of conditional and unconditional readiness and mediation, and on the other, they pursue maximum pressure against the Iranian nation," he said, adding that "definitely, Iran will neither negotiate nor surrender under pressure ."
Last year, US President Donald Trump unilaterally pulled his country out of a 2015 multilateral nuclear deal and unleashed the "toughest ever" sanctions against Tehran, notably targeting its energy sector.
Washington has also been building up its military presence in the Middle East under the pretext of alleged Iranian threats.
Since its withdrawal from the Joint Comprehensive Plan of Action (JCPOA), Washington has been trying to coerce other countries into joining its anti-Iran pressure campaign.
In parallel with its hostile polices, the US has also been claiming that it is open to negotiations with Tehran. The latest such offer came from Trump's hawkish national security advisor, John Bolton, who said Washington was willing to hold talks with Iran to ease tensions but also ready to take action against what he called Iranian military provocations.
In an interview with CBS on Saturday Trump said that he would impose fresh sanctions on Iran but that he wanted to make a deal to bolster its economy.
Iran, however, says Washington's offer is not honest, and that it will not negotiate under pressure.
Iran welcomes de-escalation
Mousavi reiterated Tehran's support for de-escalating tensions in the Persian Gulf region.
"Despite the ongoing pressures and rhetoric, diplomacy continues and diplomatic initiatives, either from Iran or from regional and trans-regional countries, are underway to reduce tensions in the region," he said.
Bahrain summit 'shameful'
Elsewhere in his remarks, Mousavi denounced the upcoming US-sponsored Bahrain economic conference as "shameful", saying it was doomed to failure.
He said the meeting was trampling upon the right of the Palestinians and "will lead nowhere."
The Palestine Liberation Organization (PLO) and the Hamas resistance movement have called for an Arab boycott of the event, where the US is expected to unveil the first part of its so-called "Deal of the Century" plan to end the Israeli-Palestinian conflict.
The plan, masterminded by Trump's son-in-law, Jared Kushner, seeks to do away with Palestinians' right to statehood in exchange for basic economic opportunities and limited independence.