Iran
'Anti-Iran terrorist group leader killed in Pakistan'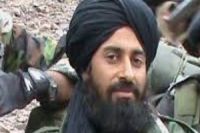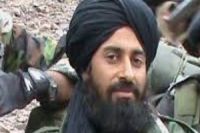 The leader of the anti-Iran terrorist group Jeishol Nasr has reportedly been killed in Pakistan in a retaliatory attack by the elements of another terrorist group Jeishol Adl.
According to Press TV, Armed men have attacked the hideout of Abdel Ra'uf Rigi in the western Pakistan province of Balochistan, killing him and his nephew, Abu Bakr.
Internal conflict escalated within Jeishol Adl following Iranian security forces' 2010 arrest of Abdolmalek Rigi, the ringleader of the Pakistan-based terrorist group Jundallah, over the control of Jeishol Adl's financial resources, which come from drug trafficking. The rift led to the emergence of Jeishol Nasr.
The Jundallah leader was hanged on January 20, 2010 in Tehran's Evin prison upon a ruling issued by the country's Islamic Revolution Court. He had been charged with 79 counts of various crimes, including armed robbery, bombing operations in public places, armed attacks on the army, police personnel, and ordinary civilians, assassination attempts, disrupting regional stability, kidnapping and murder.
Jeishol Adl's members abducted five Iranian border guards in the Jakigour region of Iran's southeastern province of Sistan-and-Baluchestan last year. Four of the guards were later released.