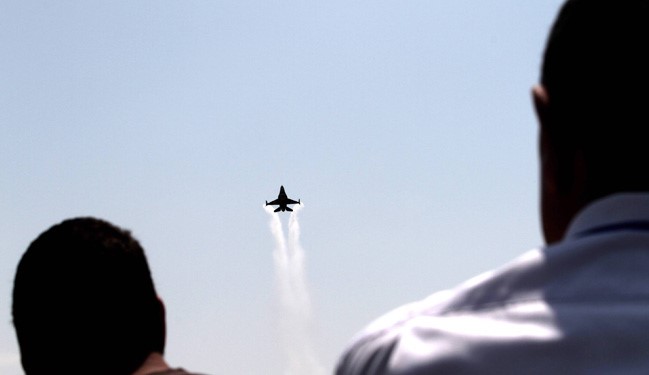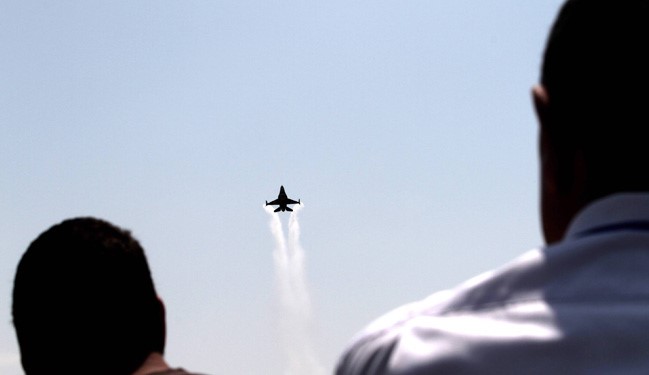 A US airstrike has killed at least seven civilians, including children, in northern Iraq, sources say.
The attack targeted an eastern neighborhood in the city of Mosul on Friday night as part of the US-led military campaign against the ISIL terrorist group in Iraq and Syria, according to Iraqi sources.
The Pentagon said on Friday that 10 airstrikes were carried out in Iraq and Syria targeting ISIL on Thursday and Friday, destroying several tanks, armed vehicles and militant bases.
In Iraq, the US military said it demolished a guard shack and three four-wheel drive military vehicles as well as a checkpoint and command and control node belonging to ISIL. There were also three strikes on ISIL targets in eastern Syria.
A UK-based Syrian opposition group said on Friday that the US-led coalition has bombed oil facilities in east and northeast Syria, where ISIL pumps oil.
The United States has conducted dozens of airstrikes against ISIL targets in Iraq since mid-August.
The US-led military campaign against the ISIL terrorists in Syria began on Monday, without Damascus' permission. This is seen as illegal under international law.
Fighter aircraft from Saudi Arabia, Jordan, Qatar, Bahrain and the United Arab Emirates have taken part in the airstrikes in Syria. French fighter jets have struck ISIL targets in Iraq.
The ISIL terrorists, who were initially trained by the CIA in Jordan in 2012 to destabilize the Syrian government, control large parts of Syria's northern territory. ISIL sent its fighters into Iraq in June, quickly seizing vast expanse of land straddling the border between the two countries.
The ISIL terrorists have captured several oilfields in Syria and neighboring Iraq. They rely on them as a vital source of income. According to reports, ISIL is currently in control of seven oil fields in Iraq and large amounts of the country's wheat supplies.
The output capacity of the ISIL-held oil fields amounts to 80,000 barrels a day, said the International Energy Agency (IEA) in a monthly oil market report last month.
The potential oil flow from Iraq's ISIL-held deposits is commensurate to about $8.4 million a day on international markets.