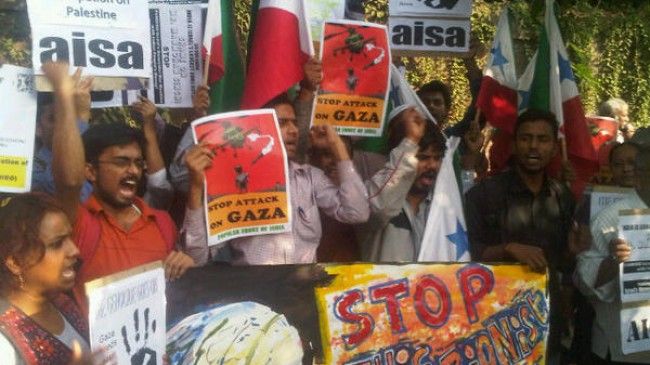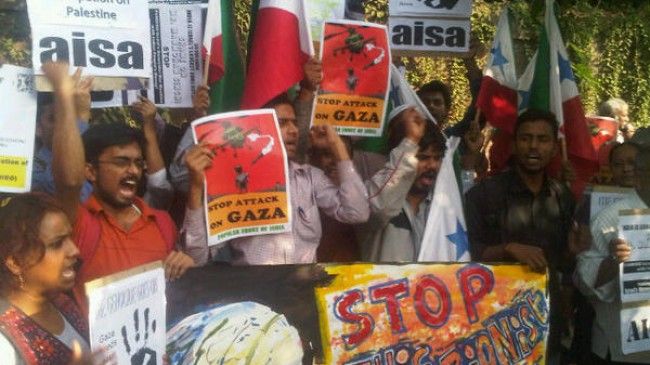 People in the Indian-administered Kashmir have demonstrated to voice outrage over the recent wave of Israeli strikes against the Gaza Strip, which killed more than 160 Palestinians.
The demonstration took place on Thursday in the main city of Srinagar where residents chanted anti-Israeli slogans and called on the Indian government to openly criticize Tel Aviv over the attacks.
On Tuesday, hundreds of Indians also gathered outside the Israeli embassy in Delhi to express anger over the attacks.
The strikes, which started on November 14, also injured some 1,200 Palestinians.
On Wednesday, the Israeli regime and the Palestinian resistance movement of Hamas reached an Egypt-mediated ceasefire agreement, which put an end to the deadly offensives.
Israel frequently carries out airstrikes and other attacks on the Gaza Strip, saying the acts of aggression are being conducted for defensive purposes. However, in violation of international law, disproportionate force is always used and civilians are often killed or injured.
The attacks rage on while Israel keeps up its crippling blockade on Gaza, which it imposed on the enclave in 2007.