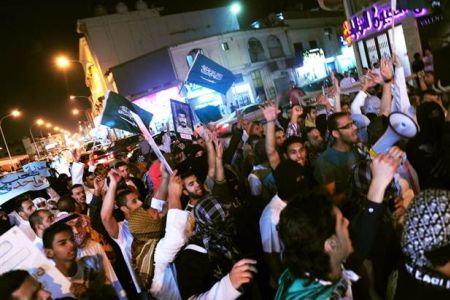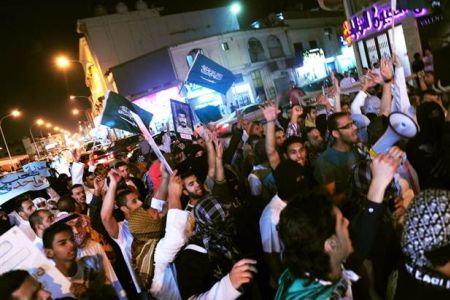 Saudi Arabian demonstrators have taken to the streets in oil-rich Eastern Province to condemn the killing of five protesters two weeks ago, witnesses say.
Protesters on Monday held placards bearing the pictures of those killed by Saudi forces in the city of Qatif.
Demonstrators also took to the streets in nearby towns and villages including Awamiyah, shouting slogans against the ruling Al Saud family.
Meanwhile, activists said military vehicles have surrounded some villages and parts of Qatif.
Last month, Saudi regime forces opened fire on thousands of anti-regime protesters and killed five people.
Saudi demonstrators criticize "systematic discrimination" in the kingdom, saying they are targeted for demanding more freedom and equality.
Amnesty International accuses Saudi authorities of arresting hundreds of people for demanding political and social reforms, and calling for the release of their relatives who have been detained without being charged or tried.
Saudi authorities banned public gatherings on March 5 after demonstrations were held in Eastern Province.
More than 300 people have been detained for taking part in peaceful demonstrations in the cities of Qatif, Ahsa and Awamiyah in the Eastern Province since March, Amnesty says.