Bahrain
Anti-regime protests held across Bahrain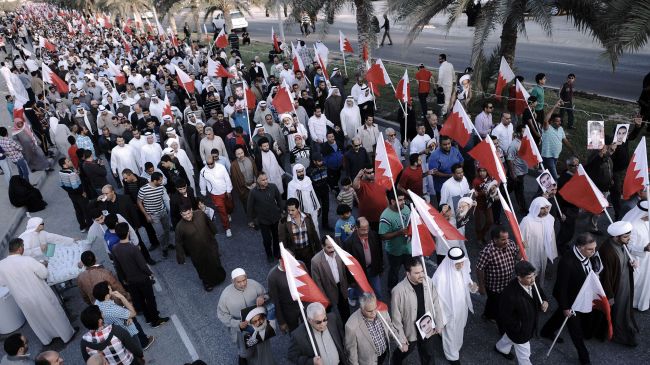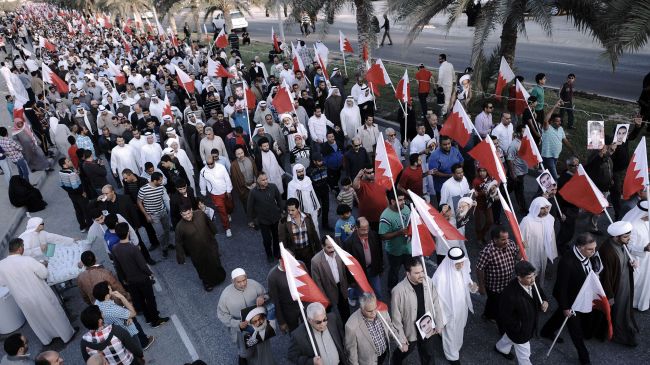 People continue to hold anti-government demonstrations across Bahrain as the Al Khalifa regime steps up its crackdown on protesters and activists.
Demonstrators on Saturday protested in the northeastern island of Sitra.
In the central village of A'ali, protesters denounced the destruction of Shia mosques by the Bahraini authorities.
Regime forces also clashed with protesters in the eastern village of Nuwaidrat.
On Friday, a demonstration was held west of the capital, Manama. The leader of the main opposition group, al-Wefaq, Sheikh Ali Salman attended the event. The protesters condemned the Manama regime for jailing activists and photographers.
Bahrainis have been staging demonstrations since mid-February 2011, calling for political reforms and a constitutional monarchy, a demand that later changed to an outright call for the ouster of the ruling family following its brutal crackdown on popular protests.
Dozens of people have been killed in the crackdown, and security forces have arrested hundreds, including doctors and nurses who had treated injured revolutionaries.