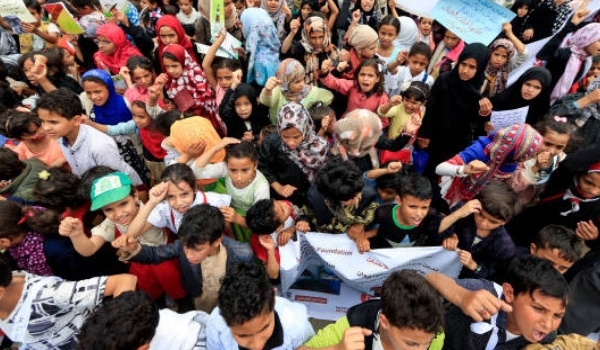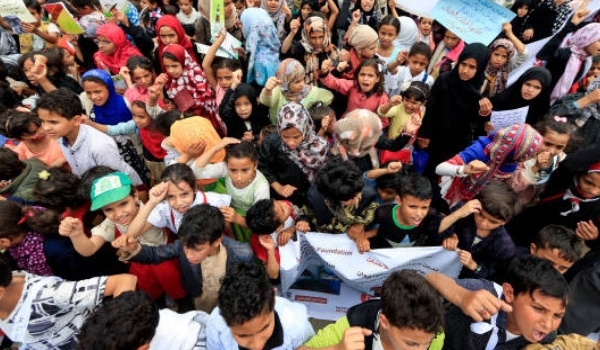 Ansarallah movement voiced support for the Yemeni people who resumed protest rallies against the Saudi occupation in al-Mahrah province.
The Arabic-language service of al-Jazeera news channel reported that the protestors on Friday called for the punishment of the Saudi forces who killed two Yemeni citizens in the province during the recent rallies to protest at the Saudis' establishment of new military bases.
The ralliers also called for the end of the Saudi forces' presence in al-Mahrah province, dismissal of Rajeh Bakrit, the governor-general of the province, and trial of those who were involved in the death of two Yemeni citizens.
Meantime, the Yemeni media reported that Salim al-Moqlas, a member of the politburo of Ansarallah movement, underlined solidarity with the protestors and lauded their positions against the aggressors.
Official UN figures say that more than 10,000 people have been killed in Yemen since the Saudi-led bombing campaign began in March 2015. But the Armed Conflict Location & Event Data Project (ACLED) believes that at least 56,000 people have lost their lives in the war. The violence has also left around two-thirds of Yemen's population of 27 million relying on aid amid an ongoing strict naval and aerial blockade. According to the world body, Yemen is suffering from the most severe famine in more than 100 years.
A number of Western countries, the US and Britain in particular, are accused of being complicit in the ongoing aggression as they supply the Riyadh regime with advanced weapons and military equipment as well as logistical and intelligence assistance.
an Oxfam representative stated that the US, UK, and French governments are behind millions of people starving in Yemen because they are "supporting this war".
"We have 14 million people starving," Richard Stanforth, Oxfam UK's regional policy officer for the Middle East, told RT, adding that "British, French, American governments are all behind this, they are all supporting this war".