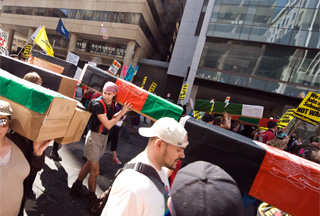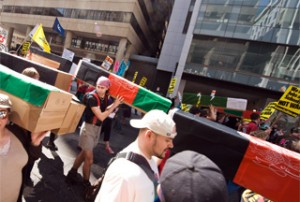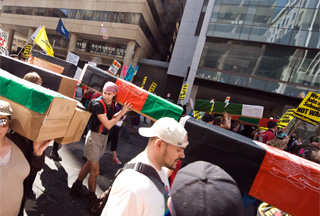 Large crowds of anti-war demonstrators have gathered in the US and several other countries to mark the 7th anniversary of the invasion of Iraq.
In the Washington DC, thousands of people gathered near the White House in the largest demonstration against the extra deployment of US troops to Afghanistan.
The coalition of anti-war groups was led by military veterans as well as high-profile activists such as Ralph Nader and Cindy Sheehan.
Despite promising to withdraw troops from Iraq and Afghanistan during his campaign, US President Barack Obama recently approved the deployment of some 30,000 more troops in Afghanistan.
The move would increase US presence in Afghanistan to more than 100,000 troopers.
Similar rallies were also held in Japan, where around 600 protesters called for the complete withdrawal of US-led troops from Iraq and Afghanistan.
In the Philippines, protesters gathered outside the US embassy in Manila to demand an end to the American occupation of the two war-torn countries.