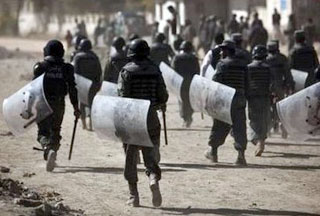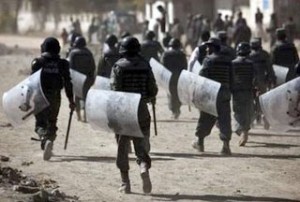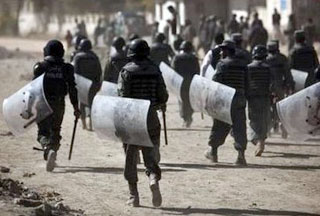 The second day of the protests in the Afghan capital city of Kabul over the report of burning of the Muslims' holy book has turned bloody after up to 15 police officers were injured, says an official.
Hundreds of protesters took to the streets on Monday condemning US-led troops in the country for burning a copy of Muslim holy book of Quran.
The demonstration came a day after over 1,000 university students gathered in front of the Afghan Parliament building to protest the move. Protesters set an effigy of US President Barack Obama and a US flag on fire.
During Monday's rally, some protesters hurled stones at riot police, interior ministry spokesman Zemarai Bashari said.
"They attacked police and 10 to 15 policemen are injured," he was quoted as saying by AFP.
Earlier this month, locals said that international troops torched Quran during an operation against Taliban militants in the province of Wardak in southern Kabul.
The protesters urged the Afghan government to arrest and punish those soldiers who burned the holy book.
A spokeswoman for the NATO-led International Security Assistance Force (ISAF) has denied the report of burning the holy book of Quran by their forces as a groundless claim.