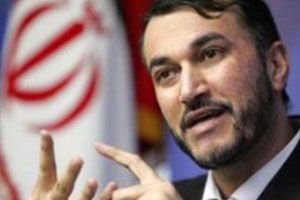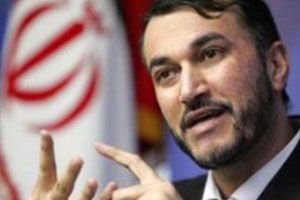 Iranian Deputy Foreign Minister Hossein Amir-Abdollahian has said that any meeting that fuels violence in Syria is a betrayal of the people of the country and the axis of resistance.
Amir-Abdollahian, who is the deputy foreign minister for Arab and African affairs, made the remarks on Monday in reference to a Syrian opposition conference in Qatar, which opened on Sunday.
The Iranian official also said that it is expected that the Doha meeting will facilitate the implementation of a complete ceasefire in the crisis-hit country and encourage Syrians to hold a national dialogue.
He went on to say that the main issues in Syria are foreign intervention, support for irresponsible armed groups, and efforts by the U.S.-Israeli axis to suppress the Syrian people and government with the aim of undermining the axis of resistance against the Zionist regime.
Elsewhere in his remarks, Amir-Abdollahian expressed concern about the spread of insecurity to Syria's neighbors and its negative effect on the security of the region.
He added that the Syrian government has taken important steps in combating terrorism, doing political reforms, and protecting the country's security.
In addition, he said that the Islamic Republic regards the implementation of the plan which calls for a complete ceasefire in Syria and holding a national dialogue with participation of all Syrian groups as important steps in restoring calm in the country and bringing peace and stability to the region.