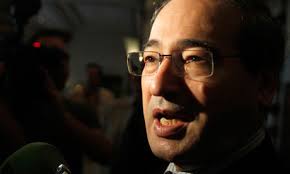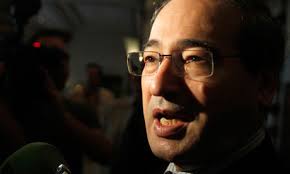 Syrian Deputy Foreign Minister has said any solution to the country's crisis without Syrian leadership would be a disaster.
Faisal al-Miqdad emphasized the importance of attendance by Bashar al-Assad in the discussion for solutions of the Syrian crisis. "Any solution to the country's crisis without its leadership would be a disaster," Al Manar quoted him saying.
Al Miqdad said: "the International Conference which they are talking about would not be there without Assad, and any such suggestions to solve Syrian crisis without the Syrian leadership would be disaster."
In his interview with Sky News, he denied Syrian involvement in Reyhanli blasts that killed 46 people. "Ankara should provide evidence for these charges leveled against Damascus."
Al Miqdad also commented on Israeli airstrikes on targets in Damascus. "Damascus is resolute for an immediate response, and the Israeli regime should not have any illusion that Syria will stay silent against Zionist aggression."
In a press conference in Stockholm the US Secretary of State John Kerry rejected the reports about the absence by Bashar al-Assad and emphasized that Damascus International Conference would probably be held in early June.
Emran al-Zaabi, Syrian Information Minister said earlier that day that Damascus wanted specifics on such a conference before it decided whether to be part of it.
Kerry told reporters during a visit to Sweden to attend a meeting of the Countries of the Arctic: "if he [Assad] decides not come to the table, it would be his second gross miscalculation."
Al-Zaabi said that "Damascus also wanted a political solution, but under no circumstances will it participate in the political efforts that directly or indirectly violate the sovereignty of Syria.