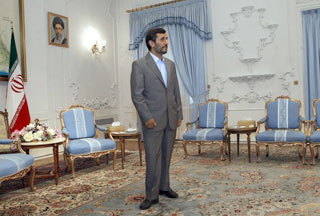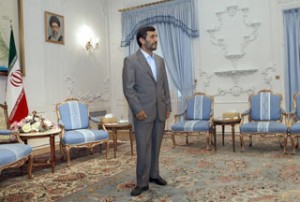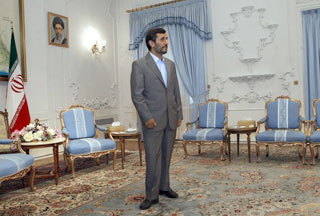 Amid lingering controversy over his first vice presidential pick, President Mahmoud Ahmadinejad rejects reports of having fallen out of favor with the Leader of the Islamic Revolution.
In a Friday address to academics in the northeastern city of Mashhad, Ahmadinejad criticized efforts that have questioned his allegiance to Ayatollah Seyyed Ali Khamenei, the Leader of the Islamic Revolution.
President Ahmadinejad said that his relationship with the Leader goes beyond the realms of politics and is similar to that between a father and son.
"In the past few days, several attempts were made to cause discord and friction between the government and the Leader," Ahmadinejad said.
He said that such conflict-ridden efforts would not succeed in driving a wedge between the Leader and himself.
Tensions within Iran's political circles came to public view after Ahmadinejad appointed Esfandyar Rahim-Masha'i as his first vice president.
The appointment came as a shock to Iranian officials, who had long disapproved of Masha'i for describing Iranians as "friends of the Israeli people".
In the face of the ensuing political uproar, the Leader ordered Ahmadinejad to reverse his decision in a handwritten letter.
"The appointment of Mr. Esfandyar Rahim-Masha'i as presidential deputy is contrary to your interests and that of the government and a cause of division and frustration among your supporters. It is necessary for this appointment to be declared null and void," read the note by the Leader.
It took Ahmadinejad a full week to comply with the Leader's request and back down on his choice of his top deputy.
The Iranian President's initial refusal to reverse his VP pick drew a sharp response from both sides of the country's political spectrum.
Ahmadinejad, who is slated to be sworn in for a second term in office later this week, said he stands committed to government-based justice to address internal and foreign policy issues.
"Justice will be the cornerstone of the government's policymaking and political activities," said Ahmadinejad, adding that he would not allow politicians regard themselves as superior and above the law.