Korea
Middle East
Arab Analyst: N. Korea Stands against US Blackmail Unlike Arabs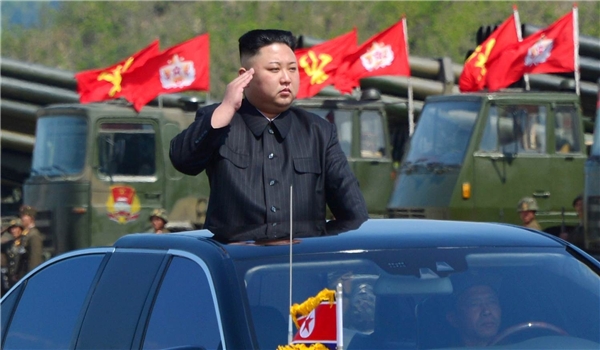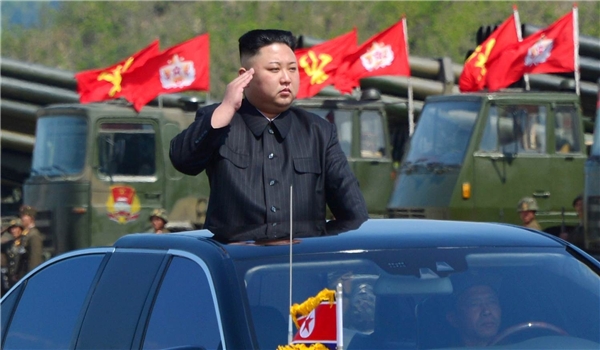 Abdel Bari Atwan, the editor-in-chief of Rai al-Youm newspaper, underlined that the US officials' rhetoric against North Korea and its leader has degraded to the level of social media war of words, adding that Kim Jong-un is no Arab reactionary regime to be blackmailed by Washington.
"The reason for our tendency towards North Korea and its leader Kim Jong-un is maybe his challenging the US blatantly and emphasis on development of nuclear weapons and ballistic missiles to defend it against any possible US aggression," Atwan wrote on Saturday.
"Unlike Arabs, North Korea doesn't accept to be humiliated or blackmailed by the US," he added.
Atwan underscored that the difference between North Korea and the Arab states is that "the US blackmails us, loots our money, ignites the fire of war and aggression in our lands and shows hostility against Arabs and Muslims" but Pyongyang stands against it with all its power.
North Korea on Thursday announced a detailed plan to launch a volley of ballistic missiles toward the US Pacific territory of Guam, a major military hub and home to US bombers, and dismissed President Donald Trump's threats of "fire and fury" if it doesn't back down.
The announcement, made in the name of a general who heads North Korea's rocket command, warned the North is preparing a plan to fire four of its Hwasong-12 missiles over Japan and into waters around the tiny island, which hosts 7,000 US military personnel on two main bases and has a population of 160,000, Natonal Post reported.
It said the plan could be finalized within a week or so and would then go to leader Kim Jong Un for approval. It would be up to Kim whether the move is actually carried out. It said the missiles would hit waters 30 to 40 kilometers (19 to 25 miles) away from the island.
It is unclear whether North Korea would risk firing missiles so close to US territory, which could provoke countermeasures and further escalation.
North Korea frequently uses extremely bellicose rhetoric with warnings of military action to keep its adversaries on their heels. It generally couches its threats with language stating it will not attack the United States unless it has been attacked first or has determined an attack is imminent.