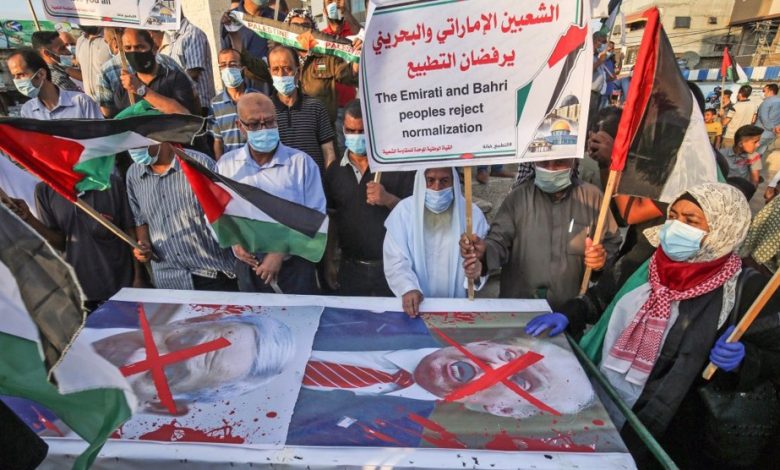 Dozens of Arab authors and intellectuals have called for a boycott of book awards funded by the United Arab Emirates (UAE) in protest at a normalization deal between Abu Dhabi and the occupying Israeli regime.
They withdrew their participation at the International Prize for Arabic Fiction (IPAF) and the Sheikh Zayed Book Award, both of which are financed by Abu Dhabi's Department of Culture and Tourism.
A group of 17 former IPAF winners, jury members and shortlisted authors penned an open letter to the trustees of the event demanding a halt to Emirati funding of the prize to "maintain its independence".
Among the signatories of the letter are Lebanese novelist Elias Khoury, Moroccan author Bensalem Himmich and Palestinian-Jordanian author Ibrahim Nasrallah as well as Palestinian academic and author Khaled Hroub.
Hroub, who was an IPAF founding member, stressed that he can no longer be affiliated with the award as long as it is funded by Abu Dhabi, denouncing the UAE-Israel normalization a "shocking and sad trade-off" for the Palestinians' rights.
"I used to have great cultural contacts in the UAE over the years, had many Emirati friends and took part in many activities, book fairs and festivals in the country. These activities have certainly contributed to the Arab cultural scene. But all this has now been thrown into uncertainty and replaced by Israel," he said.
The UAE's relationship with Israel is particularly concerning because bilateral cooperation extends beyond security and economy to education, culture and art, Hroub said.

"What would you learn culturally, educationally or artistically" from a regime that "colonizes and suppresses an entire people by force?" he asked.
Similarly, Nasrallah announced that he will not apply again as long as the normalization agreement is in place, adding that "hundreds of Arab writers" share his stance.
The author, who won the IPAF in 2018, further said that while UAE awards are well-paid, they "should never be a way to compromise human values such as justice and freedom."
"We write guided by our conscience and values. Writers must have a voice, in general, and in their books, about what is happening in the world we live in," Nasrallah emphasized.