Lebanon
Arab Daily: Hariri Unable to Accomplish Israel's Unfinished Job against Hezbollah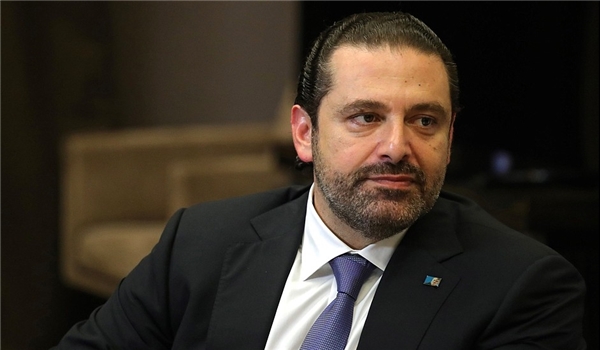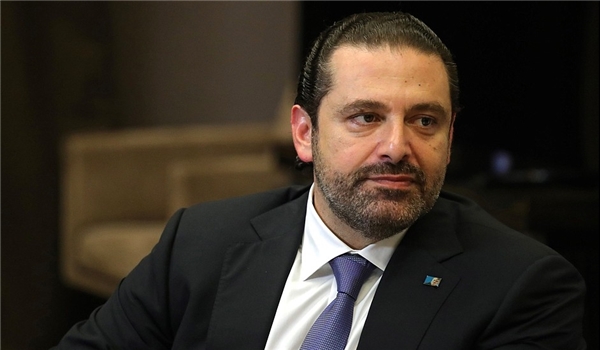 A leading Arab newspaper blasted the recent remarks by the Lebanese prime minister against Hezbollah resistance group, stressing that Saad al-Hariri is not able to accomplish the job Israel couldn't complete against Hezbollah.
"When Israel as a nuclear power in the region has failed to defeat and disarm Hezbollah and has been heavily defeated by Hezbollah forces twice, then al-Mostaqbal party (affiliated to Hariri) and its allies will not be able to implement what Israel has become desperate in accomplishing it, specially now that Hezbollah and the coalition accompanying it have come out of the crisis in Syria with victory and enjoys support of the Lebanese president and the army," al-Ray al-Youm newspaper wrote on Wednesday.
The Arab daily expressed the hope that Hariri would show self-restraint and prefer Lebanon's interests to the interests of regional and international actors since surrendering to other options means destruction and return to civil war which will harm Hariri and his affiliates more than others.
After Hariri was detained by Saudi Arabia earlier this month, Secretary-General of the Lebanese resistance movement Hezbollah Seyed Hassan Nasrallah announced that Saudi authorities have clearly and openly declared a war on Lebanon by holding the prime minister hostage in the oil-rich kingdom, and forcing him to quit his post.
Nasrallah also dismissed reports about an assassination plot against Hariri, emphasizing that the allegations were made by Saudis in a bid to mislead the world public opinion.
"Even the text of Hariri's resignation statement had been written by the Saudis," the Hezbollah chief underlined.
"Israel may push Takfiri militants to start a war against Lebanon. I don't think Israelis would choose to get into a war with Lebanon following an act of cool calculation," Nasrallah underscored.