Iraq
Arab Daily: Kurdish Groups Plan to Marginalize Barzani in Talks with Baghdad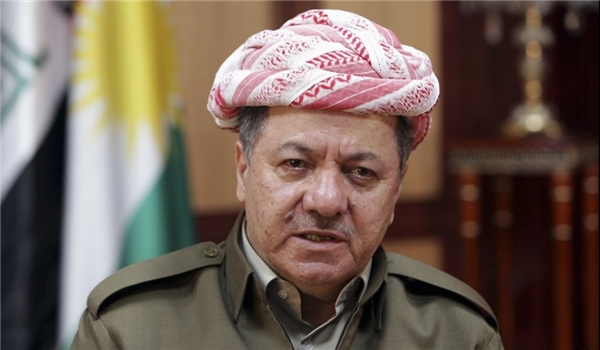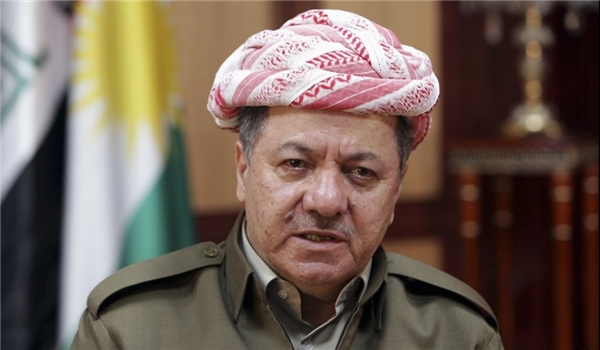 A leading Arab newspaper reported that different Kurdish parties in Iraq have agreed to participate in talks with the Baghdad government in absence of the Kurdistan region President Massoud Barzani and his representatives.
According to al-Hayat daily, the main Kurdish parties in Suleimaniyeh, including the Patriotic Union of Kurdistan (PUK), the Change Movement, Jama'at Islami, Democracy and Justice Coalition and the New Generation, plan to marginalize Barzani, after the central government said it is willing to start talks with the Kurds, but in absence of Barzani.
Meantime, consultations are underway among the Kurdish groups to stop media tensions and accusations against each other.
Relevant reports said on Monday that the main opposition party of Iraq's Kurdistan region called on Barzani to quit, urging the formation of a "National salvation government."
"The Kurdistan presidency must be dissolved and a national salvation government be formed to overcome the current situation," according to a statement released by the Gorran, or the Change Movement party.
Founded in 2009, Gorran is the official opposition to the ruling two-party coalition of the Kurdistan Democratic Party and Patriotic Union of Kurdistan. The political party, under the leadership of Omar Said Ali, was one of the Kurdish political parties that were against the last month's highly controversial independence referendum.
The developments followed weeks of simmering tensions between Baghdad and the Kurdistan Regional Government over the referendum, held on September 25 in open defiance of the central government in Baghdad.
Following the vote, Baghdad imposed a ban on direct international flights to the Kurdish region and called for a halt to its independent crude oil sales.
Last week, Iraq's judiciary also issued arrest warrants for three senior Kurdish officials, who were allegedly behind the contentious plebiscite, which also faced strong opposition from regional countries, including Iran and Turkey. Iraq's Supreme Court has already ruled the referendum unconstitutional.