Middle East
Saudi Arabia
Arab Daily: S. Arabia Changing Anti-Syria Policy by Sacking (Gay) Al-Jubeir, Demanding Iraq's Mediation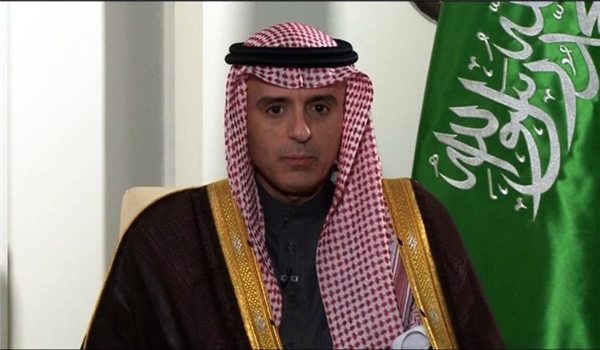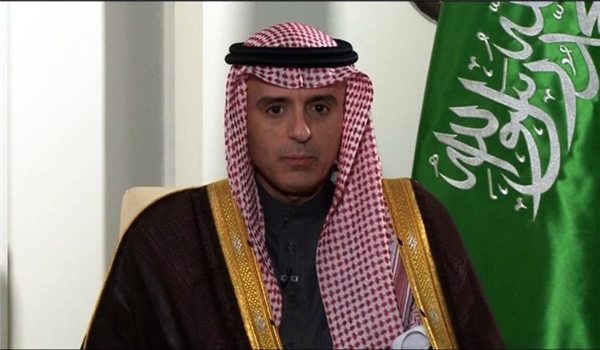 Saudi Foreign Minister Adel al-Jubeir will possibly be fired soon, an Arabi media outlet said, noting that the development and Riyadh's demand for Iraq's mediation to improve ties with Iran indicate Saudi Arabia is changing its policy on Syria.
The Arabic-language al-Ajel news website said different issues, including the crises in Qatar and Yemen and the anti-ISIL victories in Iraq and Syria, have made the Saudi regime review its calculations and plans to gradually change its policies.
Meantime, secret information indicates that Saudi Crown Prince Mohammed bin Salman seeks to replace al-Jubeir with prince Khalid bin Salman, the current Saudi ambassador to the US, it added.
According to the Syrian website, al-Jubeir played a leading role in Saudi Arabia's anti-Shiite policies and he has several times criticized Iran for religious reasons, stressing that he will be the victim of Riyadh's altering views and stance to improve relations with Tehran.
Earlier this month, an Iraqi minister said that Saudi Arabia has asked Baghdad to play a mediatory role between Riyadh and Tehran to resume bilateral relations.
Iraqi Interior Minister Qassim al-Araji, who was on a visit to Saudi Arabia recently, announced that the Saudi officials have urged the government of Prime Minister Haider al-Abadi to mediate between Riyadh and Tehran.
"Mohammed bin Salman (the Saudi crown prince) officially demanded me that Iraq mediate between Iran and Saudi Arabia to reduce tensions. King Salman had also earlier raised such a demand. We believe that friendly relations between Iran and Saudi Arabia will help the regional security," al-Araji said in a meeting with his Iranian counterpart Abdolreza Rahmani Fazli in Tehran.
Saudi Arabia severed diplomatic relations with Iran in January 2016 following demonstrations held in front of its embassy in Tehran and its consulate in Mashhad by angry protesters censuring the Al Saud family for the execution of prominent Shiite cleric Sheikh Nimr al-Nimr in Riyadh on January 2.
Nimr's execution caused international outrage and sparked anti-Saudi demonstrations in many other countries.
Riyadh has been attempting to rock the boat in relations between Iran and other world states and has spared no efforts to pressure Tehran.
In April 2017, Iranian President Hassan Rouhani took Saudi Arabia responsible for the darkened relations between the two countries, saying that the root cause of Riyadh's hostile behavior should be found in its failures in Syria and Yemen.
"The fault is not on us but the distance has been created by them (the Saudis)," Rouhani told reporters in a press conference in Tehran.
He referred to the tragic Mina incident on 24 September 2015, the execution of prominent cleric Sheikh Nimr al-Nimr by Saudi Arabia in January 2016 and the angry people's attack against the Saudi embassy in Tehran (which was condemned by the Iranian officials), and said, "Apparently, Saudi Arabia had prepared itself for an incorrect behavior towards Iran whose root cause, I personally think, can be traced in its failures in Syria and Yemen."
He, meantime, underscored Iran's readiness to improve ties with Riyadh, and said, "I hope that Saudi Arabia will stop its incorrect (military) operation against Yemen, which certainly prevents improvement of relations (with Iran)."