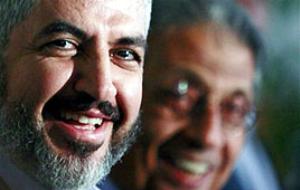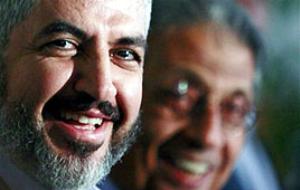 The Arab League and Palestinian Resistance movement Hamas said on Sunday Arabs should not normalize ties with Israel so long as the Zionist entity sticks to plans to build more settlements in occupied Palestinian land.
"It is impossible to speak of normalization when Israel rejects any significant measure," Arab League chief Amr Mussa said at a joint news conference in Cairo with Hamas supremo Khaled Meshaal.
"Israel persists in its intransigent position and rejects every significant measure" concerning a freeze in settlement constructions, he said.
His remarks came after Israeli Transport Minister Yisrael Katz said on Sunday that the Jewish state would not give up plans to boost settlement construction despite widespread criticism. Prime Minister Benjamin Netanyahu "will announce in the coming days the construction of several hundred additional homes" in the occupied West Bank, Katz, a close ally of the premier, told Israeli public radio. The number of new housing units to be approved could range between 400 and 700, Israeli media reported.
"I don't believe that any Arab government can offer Israel the gift (of normalization) on a silver platter. This issue (normalization) must be closed," Mussa said. "I believe that there will be a very violent reaction across the Arab world should we learn that someone normalized (ties with Israel)," he added.
Meshaal agreed with Mussa and warned Arab countries "against giving the Israelis the reward of normalization."
Washington has for months pushed Israel to freeze all settlement activity and for Arab states to take steps towards "normalizing" relations with the Israeli enemy in order to revive Middle East peace talks suspended late last year over Israel's war on the Gaza Strip.