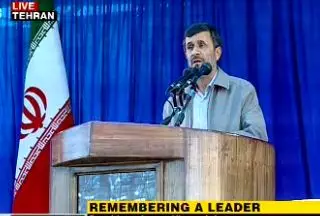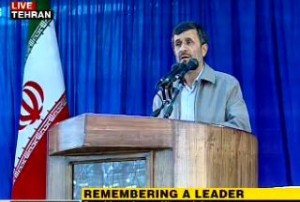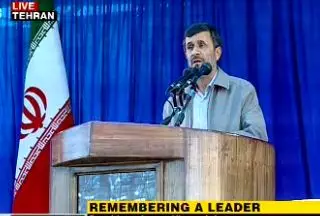 President Mahmoud Ahmadinejad says Iranians should live up to the examples set by the late Founder of the Islamic Republic Ayatollah Ruhollah Khomeini.
On the 21st anniversary of Imam Khomeini's passing, Ahmadinejad said Imam Khomeini was "without a doubt the greatest and most influential figure in modern history" and "a true gift for the entire human race at a time when materialism ruled."
"Today we should remember Imam Khomeini and his path and remind ourselves of his divine characteristics and … many virtues," said Ahmadinejad in an address to millions in Tehran on Friday.
He said Imam Khomeini's fight against the Western-backed hegemonic monarch of Iran and his cause to establish the Islamic Republic will be cherished and appreciated for generations to come.