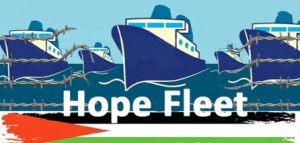 An Arab delegation heads for Gaza with a message of solidarity after Israel's carnage of the activists who sought to break Tel Aviv's siege of the coastal strip.
The 47-member group from the Arab Parliament, an organ of the Arab League (AL), left for the Gaza Strip on Sunday, DPA reported.
The team, led by Parliament Speaker Houda Ben Amer, is expected to meet with leaders in Gaza to challenge the blockade.
Their departure comes six days after Israeli commandos assaulted the international Freedom Flotilla relief mission, killing at least 20 activists.
AL's Secretary General Amr Moussa has slammed the attack as a "crime."