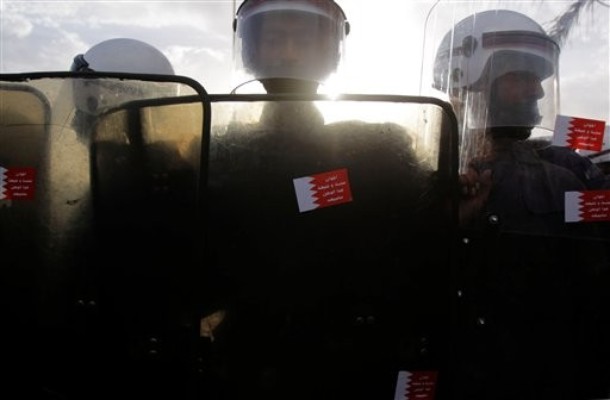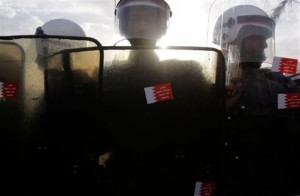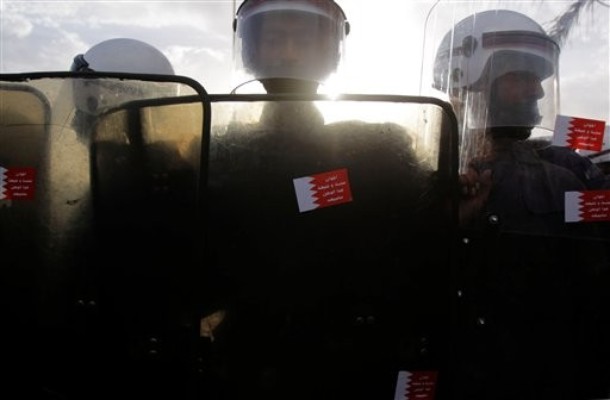 The six-state (Persian) Gulf Cooperation Council (GCC) is reportedly preparing to send military forces to crisis-hit Bahrain in an attempt to curb anti-government protests.
Bahrain's Alyam newspaper, which is close to the Al-Khalifa royal family, said Monday that forces from Saudi Arabia and other Persian Gulf Arab states were expected to enter the tiny country to help boost Bahraini government's crackdown on the protesters.
Nabeel al-Hamer, an adviser to the royal court, also confirmed that the kingdom asked the Arab states to send troops to Bahrain.
"Forces from the (Persian) Gulf Cooperation Council have arrived in Bahrain to maintain order and security," the former information minister said on his Twitter feed late on Sunday.
There were also clashes at the University of Bahrain in the southern city of Sakhir on Monday.
The revelation came one day after Bahraini security forces stepped up their crackdown on the anti-government protesters who were trying to expand their rallies from the capital's main square to the country's main business hub.
Hundreds of the people have reportedly been wounded in the violence with live footage showing the forces shooting protesters at close range.
Demanding King Hamad bin Isa Al Khalifa's ouster and constitutional reforms, the Bahraini demonstrators continue their protests, blocking the main roads to the Financial Harbour business complex in the capital Manama.
At least seven protesters have been killed since the start of anti-regime protests in mid-February.
On Monday, hundreds of protesters are also continuing to hold a sit-in at Pearl Square in Manama.
Meanwhile, pro-regime vigilantes brandishing knives and clubs attacked the students at the university on Sunday.
The new wave of crackdown came after US Defense Secretary Robert Gates made an unannounced visit to troubled Bahrain to reassure the monarchy about the United States' full support.